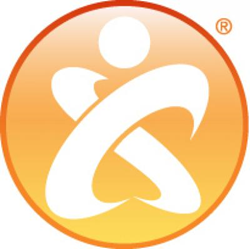 West Des Moines, IA (PRWEB) April 03, 2015
Businessolver(R), a leading benefits administration technology provider with a configurable, secure SaaS system and a culture of service, completed the first quarter of 2015 with significant momentum led by new products and partnerships. The company is building on its strong revenue achieved in 2014 — the eighth consecutive year of double-digit revenue gains. The company's predictable and profitable business model has driven an impressive 35 percent average annual revenue growth over the past four years. As the successful first quarter concludes for Businessolver, the company is providing an update on the key components of its strategic growth initiatives.
Private Exchange and Product Updates
Businessolver's track record of exceptional growth while maintaining profitability has been driven recently by new strategic partnerships — including private insurance exchanges for Alliant, Assurex Global Partners, and the National Hospitality Exchange — as well as expanded operations and the following innovative product releases:
To help benefit administrators better deal with perpetually evolving government regulations, Businessolver developed and launched its ACA Compliance SuiteSM complete with three primary features including: ACA StatusTrackerSM, a comprehensive eligibility-tracking solution that helps large employers maintain compliance within the complexities of new affordable health care mandates; 6055/6056 Reporting, which offers collection of data required for 1095-C data, as well as 1095-C employer fulfillment, and 1094-C transmission; and Businessolver's own streamlined, plain-language version of the required exchange notice.
The company also launched MyChoiceSM Recommendation Engine, a smart, comprehensive, and completely configurable employee benefits recommendation engine and enrollment system that relies on simple language and engaging graphics to help individuals evaluate their benefit options and find the best fit for them. MyChoice considers the emotional side of the benefits-purchasing equation by asking an employee about such factors as their tolerance for financial risk and health status.
In March 2015, Businessolver introduced another innovative product, HealthTrackerSM – wellness administration technology built into its proprietary Benefitsolver(R) benefits technology software that: allows employees to track, manage and update their wellness-related activities; directly drives surcharges or credits that impact the benefit premium; and provides employers the option to select which wellness vendors they want to integrate into the program. HealthTracker helps reduce administration challenges with a configurable set-up that connects wellness elements with insurance-based incentives.
Strategic Minority Equity Investment
Last year, Businessolver received a significant minority equity investment from JMI Equity, a leading growth equity investor focused on software and services companies. In conjunction with the investment, JMI General Partners David Greenberg and Jit Sinha joined the Businessolver board of directors. The Principal Financial Group remains a Businessolver shareholder and strategic partner.
Founded in 1992, JMI has raised over $ 3 billion of committed capital and has led investments in leading software companies such as Eloqua, Halogen, Kronos, and ServiceNow.
"We are excited to be partnering with JMI Equity to drive our continued growth and innovation in the benefits technology sector," said Businessolver President and CEO Jon Shanahan. "JMI brings a significant level of experience and strategic expertise to Businessolver."
New Client Update
Businessolver's quarterly recurring revenue has increased over 40 percent since the first quarter of 2014, largely driven by on-boarding 56 new large clients (clients with 1,000 or more enrolled employees, retirees, and eligible dependents) last year. More than seven million employees, retirees, COBRA participants and their covered dependents now rely on Businessolver technology and service to enroll for, and manage, their benefits.
"It's important to note that in every one of those cases, Businessolver implemented the client's benefits enrollment and administration system in-house, allowing us to deliver a consistent experience for our valued customers," Shanahan said. "While we are continuing to gain momentum with employer groups and exchanges into 2015, our on-boarded customer count of 56 last year represents only separate, independent clients. These new clients are utilizing our full platform, and not just using our portal to connect to another benefits administrator."
New clients recently implemented include a beauty company with more than 15,000 participants and a life trust firm with more than 37,000 potential enrollees. Among Businessolver's direct customers, the average number of lives rose to nearly 6,000, with the largest client representing more than 100,000 covered lives. In addition, the Benefitsolver online solution now powers more than 20 private exchanges.
In 2015, Businessolver will be announcing "significant partnerships with established leaders in the HR technology space," Shanahan said. "Our goal is to continue to provide a flexible platform, allowing clients to connect with the providers, carriers and other vendors they choose, in the way they choose."
Internal Operations Update
To continue living the mission of growing its business while delighting clients, over the past twelve months, Businessolver: