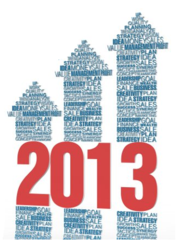 Chicago, Illinois (PRWEB) January 18, 2013
BusinessOpportunity.com looks upon each year as an opportunity to examine where the company has been and more importantly where it's headedpersonally, professionally and as a society. Given that the decision to become and remain an entrepreneur often is rooted in the goals that exist around these variables, its also the perfect time to do a little forecasting.
If theres anything 2012 taught us its that buying and building a business opportunity, franchise or any small business into a profitable enterprise first requires research, some careful planning and a perspective on what works, said Todd Hatch, BusinessOpportunity.coms COO. And that level of assessment starts with a view of what the future is likely to hold not only in the way of demand, but how business owners can best market and deliver their products.
With this in mind, heres a look at ten trends that BusinessOpportunity.com believes prospective and existing business opportunity owners will want to know about:
1.