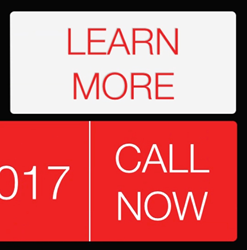 New York, NY (PRWEB) January 21, 2015
Buzztala, the Internets first Organic Video Ad Network, announced today the launch of the industrys first click-to-call functionality and automated tracking directly in video ad units. This new video ad unit enhances Buzztalas search engine marketing (SEM) services available to advertisers by now including direct response capability for consumers. Buzztalas Product Video Ads (PVAs) are short video product summaries that capture first page organic search positions and produce industry-leading CTRs (click through rates).
When consumers see Buzztalas organic video ads with a phone number included they can easily click to activate their mobile device or desktop VOIP provider to place a call directly to the advertisers designated phone number. Given that more than half of all time spent on the Internet is now on mobile devices, pairing Buzztalas visual ad units with click-to-call capability provides an ideal solution for advertisers desiring hard ROI on their mobile marketing budgets. A recent BIA/ Kelsey Report indicated that 61% of advertisers think a telephone call from prospective customer is the single most important lead. According to the report, advertisers spend over $ 68 billion annually to drive telephone leads to businesses.
Now that Buzztala has introduced click-to-call video we can provide a turnkey service to advertisers, from video production to search engine optimization management to direct response customer acquisition through our network, said CEO Jay DeDapper. Were eager to trailblaze the next generation of video ads together with our clients.
About Buzztala

The Buzztala Organic Video Ad Network is giving brands and retailers better ROI on search marketing budgets with our Product Video Ads (PVAs). These short video product summaries capture top organic search positions and deliver industry-leading CTRs. With our technology platform and presenter network Buzztala can produce videos featuring real people at scale for millions of products. Buzztalas PRVs are outperforming Google PVAs and text ads by 4x. Please visit Buzztala FAQs to learn more.