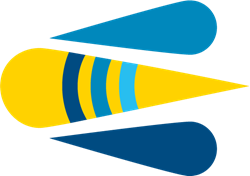 (PRWEB) May 20, 2015
Today Buzztala announced the addition of high definition quality video ads designed for ecommerce retailers who are interested in reaching shoppers in the mobile era. Buzztala is solving a huge product search problem for top brands online. Retailers and brands spend more than $ 18B per year on search engine marketing (SEM) trying to attract customers using desktop and mobile browsers. However, this approach misses over half the intended audience as 52% of all internet time is now spent in mobile apps (primarily Facebook, Twitter, YouTube) where users prefer video content over reading on limited screens. Moreover, despite half of the U.S. Digital Ad market is spent on Search, there is still no product centric video content in this huge sector to reach these mobile + visual shoppers.
Buzztala is filling this need by rapidly building a vast library of Product Video Ads (PVAs) ideally suited for mobile consumption. At the core of Buzztala is its proprietary Product Video Ad platform that turns retailers product feeds into short hosted videos and then publishes them everywhere and anywhere people are consuming content, desktop or mobile. Buzztalas proprietary video SEO surfaces videos organically in search engine result pages (SERPs) while its platform traffics ads programmatically to boost margins and meet advertiser performance goals. The results speak for themselves: Buzztala videos average an industry leading 9.6% click through rate (CTR), 2.8% conversion rate, and outperforms Googles most effective ads by more than 4X based on current data.
The visual web is here and Facebook is a great example. The growth of Facebook has entirely shifted to mobile, and users overwhelmingly prefer video content, says Jay DeDapper, Founder and Chief Executive Officer of Buzztala. Yet while the rest of the world has embraced the mobile era, product search marketing is still done thru product feeds and static, flat image content. Buzztala is now working with some of the largest retailers in the world like Sears and Walmart to modernize their product catalogs into video so they can generate more effective campaigns from their search marketing budgets.
Product search has one-to-one mapping of products to metadata like descriptions, prices and images but not video. A lot of advertisers tell us theyre ready to change that to stay ahead of their competitors, said Henry Wong, co-Founder and Chief Operating Officer, Every month the Buzztala Platform is producing tens of thousands of videos hosted by real people talking about our clients products and services videos watched by millions of shoppers in social (Facebook, Twitter, YouTube), via organic search, and in traditional PPC campaigns bolstered with performance-boosting video links.
About Buzztala

The Buzztala Organic Video Ad Marketplace is giving brands and retailers better ROI on search marketing budgets with our Product Video Ads (PVAs). These short video product summaries capture top organic search positions and deliver industry-leading CTRs. With our technology platform and presenter network Buzztala can produce videos featuring real people at scale for millions of products — at just $ 5 per video for new Advertisers! The results speak for themselves: Buzztalas PVAs are outperforming Google search ads by 4x and deliver industry leading performance metrics.

###
CONTACT:

media(at)buzztala(dot)com

1-855-4BUZZTALA