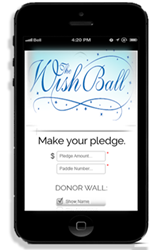 Portland, OR (PRWEB) April 30, 2015
In light of Googles recent announcement that in just weeks they will begin penalizing websites that are not mobile-friendly, cause marketing pioneer, CafeGive Social has announced that their suite of 12+ unique social impact applications are all ready to respond to any mobile device. This news makes their services an easy choice for marketers from organizations of any size who are building out their mobile-friendly strategy and looking to better engage followers around their charitable giving, volunteerism, and community involvement online and on the go.
We start with Mobile First philosophy the visual layout and navigation should be optimized first and foremost for the mobile web experience. This is important because it is highly likely that the user will first experience that campaign app on their smartphone device, said Ketan Sampat, CafeGives Co-Founder and CTO.
So what does going mobile mean for cause marketers?
With CafeGives ability to combine mobile and social mediums, cause marketers can look forward to opportunities to create new experiences:
A heightened sense of immediacy happening right now interactions that can take place at 9:00 AM on Monday or midnight on a weekend.
An expanded sense of place happening right here right here could be on commute to work, in the shopping mall or while the user is on the couch.
Expectations to exceed do it or lose it Being at the mercy of users means capturing attention by providing an experience up to top standards which in turn provides a rewarding brand impression.
Mobile optimized campaigns make it possible for marketers to use a full range of mobile marketing tools to expand reach and participation such as integrating a responsive website experience, Facebook mobile app interaction, as well as SMS text marketing capabilities.
Pairing an easy-to-use suite of cause marketing apps/solutions and the ability to reach a mobile audience makes it simple and effective for marketing and sales teams share their company's community giving stories, raise funds and awareness for causes, connect online and in person giving, and grow a loyal consumer base all in one hand.
About CafeGive Social: CafeGive Social is the only company that combines social media marketing with meaningful, action-oriented cause marketing applications and solutions. Our products and services have helped companies, agencies and nonprofits of all sizes connect with customers to build a brand, enhance reputation, raise awareness and affect social change. Headquartered in Portland, Oregon, CafeGive Social is a privately held company. For more information, visit http://www.cafegive.com.