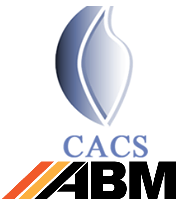 (PRWEB) October 24, 2013
Timour Haider, Managing Director of Aesthetic Brand Marketing Inc. (ABM) joins the faculty of the 15th Annual California Academy of Cosmetic Surgery Annual meeting and symposium. The meeting will take place from October 25th October 27th, 2013 at the Hyatt Regency Hotel in Newport Beach, CA.
The Academy of Cosmetic Surgery has asked ABMs founder Timour Haider to lecture member physicians on the latest trends in search engine advertising, positioning and brand building. Timour is scheduled to present 2 different marketing lectures to the 15th annual symposium of cosmetic surgeons.
Aesthetic Brand Marketing Exhibits at California Academy of Cosmetic Surgery
In addition to ABMs founder being invited to join the faculty of the California Academy of Cosmetic Surgerys 15th annual multi-specialty symposium, ABM will be exhibiting in the exhibit hall and providing member surgeons a custom and detailed marketing analysis. Attendees will have the opportunity to have their marketing, branding and web efforts analyzed by our expert team of aesthetic marketing professionals.
Search Engine Marketing Has Changed
Google has recently announced its first complete rewrite of their algorithm since the beginning of the company over 15 years ago. Google still incorporates their flagship algorithmic signals into the new US Patent no. 8,538,984 Granted September 17, 2013, but the improvements are said to effect over 90% of all searches. This is a huge change that must be addressed and ABM is excited to discuss these changes with all attendees. ABMs founder Timour Haider comments that, Hummingbird is Googles way of rewarding better content over more content; and this is certainly an indication of where things are trending in the world of online marketing & search engine optimization.
Visit ABMs Booth For a Chance To Win a Free iPad
ABM will be giving away a free iPad at the conference to one lucky attendee. To be eligible for the iPad giveaway please visit our booth in the exhibit hall and fill out the entry form. The winner will be announced by the conference administrators at the end of the show. No obligation to enter the contest, just come by our booth and fill out the form.
About Aesthetic Brand Marketing Inc.
Aesthetic Brand Marketing Inc. is a boutique medical marketing agency with distinct expertise in servicing the elective health care industry. We specialize in custom tailored website marketing solutions designed to drive new potential patient inquiries. ABM's unique blend of internet consulting, search engine and social media marketing, interactive expertise & digital PR generate strong returns for our clients.
About The California Academy of Cosmetic Surgery
(CACS) started in 1997 as a state chapter of the American Academy of Cosmetic Surgery (AACS). Dedicated to the advancement of patient care in cosmetic surgery, the CACS represents a multi – disciplinary assembly of physicians and surgeons. In order to insure optimal patient care, the CACS provides educational and advocacy resources to all interested physicians. As a liaison between the AACS and the California Medical Board (CMB), the CACS has been involved in patient safety issues (e.g. liposuction guidelines), legislative issues (e.g. office surgical suite accreditation), and regulatory processes (e.g. Board Certification equivalency issues). The CACS continues to monitor state legislative activities and foster positive relationships within the government.