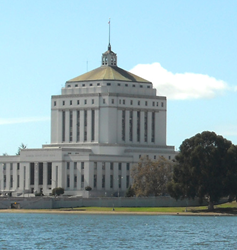 Los Angeles, CA (PRWEB) May 21, 2015
Automotive Defense Specialists, led by William Ferreira, a top Bureau of Automotive Repair defense attorney at http://automotivedefense.com/, is proud to announce enhancements to the firm's social media strategy. The firm has re-launched both Twitter and Google+ accounts to better communicate with the industry.
"Everyone uses the Internet to communicate these days, including the Bureau of Automotive Repair," explained William Ferreira of the Specialized Law Firm of Automotive Defense Specialists. "By upgrading our social media strategy we will be able to use Twitter and Google+ to better communicate with clients and potential clients about Bureau of Automotive Repair changes and updates."
To learn more about the upgrades, please visit the company's informative blog post on the topic at http://automotivedefense.com/2015/05/18/going-social-as-we-follow-the-bureau-of-automotive-repair/. One can also visit the firm on social media as follows:
Google+ (San Francisco office) at https://plus.google.com/116558318709719492849/about

Google+ (Los Angeles / Santa Monica office) at https://plus.google.com/+Automotivedefense/about

Twitter at https://twitter.com/AutoDefense
Bureau of Automotive Repair Defense Issues
Californias Bureau of Automotive Repair is the government agency charged with administering and enforcing the states STAR program. The agency issues updates and changes on its own blog as well as social media sites like Twitter. Today's busy auto shop owner or technician does not usually have the time to follow these updates directly, as they are busy running their SMOG or STAR business in California. Automotive Defense Specialists monitors these issues closely, and is an ideal position to share this information with the larger community. A revised social media strategy makes this all possible.
About Automotive Repair Specialists
Automotive Repair Specialists is a top law firm representing auto repair facilities, smog check stations, and technicians in every facet of their legal needs including accusations from the Bureau of Auto Repair. The company offers free phone consultations to auto shops, mechanics, technicians and others who are facing disciplinary actions from the California Bureau of Automotive Repair.
Web. http://www.automotivedefense.com

Tel. (415) 392-2886