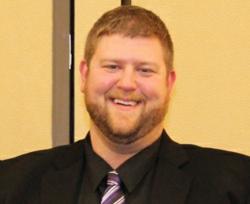 Ann Arbor, MI (PRWEB) January 15, 2013
The Association of Technology, Management, and Applied Engineering (ATMAE) seeks proposals for presentations at their next Annual Conference, November 20-23, 2013, in New Orleans, LA. Topical tracks include: Administration, Constructions, Distance and Online Learning (DOL), Electricity, Electronics, Computer Technology and Energy Issues (EECT), Graphics, Management, Manufacturing, Micro/Nanotechnology, Safety, and Teaching Innovations (TI). Proposals are accepted from any Community College, University, Technical School or Industry Professional.
Since 1967, ATMAE (formerly known as NAIT) members have been gathering to share the latest in industrial technology and educational research. The organization has grown, but the focus has stayed the same, high quality opportunities for members to present their research, network and help people develop themselves as professionals in the field of technology, management and applied engineering.
The ATMAE Annual Conference regularly attracts over 500 faculty, students and industrial professionals from all over the country to network and discuss the latest technology and industry standards. For the Professional, the conference features presentations, key note speakers and industry exhibitors. For Students, the highlights include a robotics competition, a Technology Challenge (Jeopardy style competition) and Virtual Welding Competition, with cash prizes and product training from our sponsors.
Matt Watson, Linkbelt Construction Equipment, Lexington, KY, Being new to ATMAE and this being my first ATMAE conference, I was unsure about what to expect. I found a group of people who are passionate about the industry and welcoming to a first timer. I see this as a great way to make new contacts and friends in both industry and academia. The networking aspect that accompanies the conference is now one of the driving factors for my involvement. It is great opportunity to get fresh ideas on topics that you are interested in as well as a chance to get some constructive criticism. Overall, the conference adds to our careers in a way that can only be understood by experiencing it firsthand.
One page proposals should be sent by, February 8, 2013, to Dave Monforton, ATMAE Conference Planner, Dave(at)atmae(dot)org. For more information on the proposal process,click here.
The Association of Technology, Management, and Applied Engineering (ATMAE) is an international organization that sets standards for academic program accreditation, personal certification, and professional development for educators and industry professionals involved in integrating technology, leadership and design. For more information, visit our website at http://www.atmae.org.