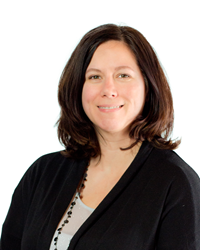 Portsmouth, N.H. (PRWEB) March 24, 2015
Calypso Communications, one of the only truly integrated, full-service public relations, marketing, and design firms in Northern New England, recently welcomed Robyn Sealock to the team as a writer/project associate. Sealock will contribute to the firm and its clients through advanced level writing; help manage efforts to create new business opportunities through creative presentations, market research, and proposals; and assist the agencys director of content marketing in driving inbound customer traffic for Calypsos clients.
Our growing business demands team members who simultaneously can produce top-notch written content and manage projects for our clients in the private equity, renewable energy, and healthcare industries, among others, said Sarah Flaherty, director of content marketing at Calypso. Robyn has the experience, creativity, and organizational skills to keep us and our clients on track during this exciting time of agency growth.
Prior to joining Calypso, Sealock held various top-level positions at several Fortune 500 firms, where her duties included writing and editing correspondence, event planning, database maintenance, and project management. She graduated from Southern New Hampshire University with a B.A. in accounting and a minor in business administration and holds a certification from HubSpot in inbound marketing communications.
When Sealock is not at Calypso, she can be found fulfilling her monthly beach cleanup commitment to the Blue Ocean Society at Bass Beach, riding her motorcycle in warmer weather, or enjoying one of the many experiences that the New Hampshire Seacoast has to offer.
About Calypso Communications

Calypso Communications is an award-winning, integrated strategic marketing, public relations, and creative agency based in Portsmouth, NH, north of Boston. Highly sought after on a national level for its seasoned insight and perspective, Calypso effectively managesand, when necessary, fundamentally transformsclient communications, engaging audiences crucial to driving business. Current Calypso clients include prominent national and global organizations engaged in private equity, healthcare, medical device, power services, renewable energy, utility, and sustainable agriculture sectors. For more information, visit http://www.calypsocom.com.