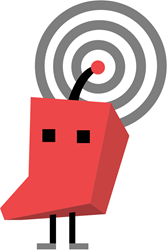 Cambridge, MA (PRWEB) September 16, 2014
Cambridge digital marketing firm, Pepper Gang has recently announced that they are working with US distributor of Elixinol, 100% organic and high Cannabidiol (CBD) concentrated Hemp Oil.
Pepper Gang is very pleased to be a part of a partnership with D&G Health, said Stefanie Daneau, co-founder of Pepper Gang. Not only do they provide the highest quality hemp oil available, Elixinol is highly acclaimed for its antioxidant and anti-inflammatory properties. Were excited to be able to support a product that has had a positive influence in the health industry.
Pepper Gang assists D&G Health with pay per click advertising, a marketing method used to increase brand awareness and reach through search engine result pages. Through the use of search and display advertising networks, Pepper Gang strives to grow Elixinols authority as a quality dietary supplement, as well as attract targeted traffic to D&G Healths website.
According to Hemp industry expert Paul Benhaim, "A collaboration with Pepper Gang is just the partnership we need to help grow our business. We offer hemp oil in bulk at the most competitive prices around, and we want to be able to share this offering with the public. We believe Pepper Gang is the perfect agency to help us expand our presence.
To learn more about the digital marketing services Pepper Gang provides, please visit their website: http://www.peppergang.com or contact the agency at 617.674.2100.
About Pepper Gang:

Pepper Gang is a Cambridge based digital marketing agency. The company was born out of a desire to tell each brands story in a way that compels like-minded consumers to align with the brand.
About D&G Health

D&G Health is the preferred US distributor of Elixinol. It combines a collective experience of over 20 years in western medicine and alternative medicine. In a collaborative effort with world-renowned Hemp expert Paul Benhaim and 4th generation Northern European organic farmers, D&G Health are proud to offer the best CBD choice. For more information, please visit their website: http://elixinolcbd.com/