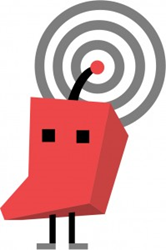 Cambridge, MA (PRWEB) September 25, 2014
Cambridge digital marketing agency, Pepper Gang is pleased to present their complimentary evaluation services for businesses starting to prepare for the holiday season. Pepper Gang offers free performance audits and consultations.
Ideal for businesses that already have digital marketing plans in action, audits evaluate a business existing performance. Pepper Gangs free audits can be performed for PPC advertising, social media, brand reach and search engine optimization. Consultations are ideal for businesses that are contemplating adding a new strategy to their marketing plan, or just want digital marketing advice in general. Pepper Gang offers consultations for advertising services and search engine optimization.
Now that the 3rd quarter is coming to an end, it is important for businesses, especially retailers and ecommerce sites, to being thinking about their marketing strategies for the holidays, said Stefanie Daneau, Co-Founder of Pepper Gang. And its never too early to get started. Thats why were happy to offer complimentary auditing and consulting services to help businesses jumpstart their preparation. We hope the findings and recommendations we give will empower businesses to optimize their marketing strategies to the fullest for the busiest time of the year.
What businesses can expect to learn from each audit: