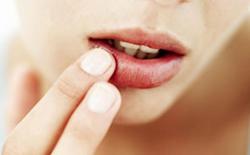 New York, New York (PRWEB) January 08, 2013
Peeling, cracking, drying and burning lips! With everything else we worry about, including our hands and feet, winter also wrecks havoc on our lips delicate skin. BeautyStat.com — the leading online beauty community for skincare reviews and makeup reviews — got together with some of todays leading dermatologists and its arsenal of devoted and passionate beauty editors to find ways to treat and protect lips during the winter months — and also find out some of the best lip balms on the market today.
BeautyStat editors Jill Goldsberry and Nicole Gordon Levine helped conjure up a list of their favorite lip balms for winter. Jill claims that her Alaffia Baobab & Shea Lip Balm actually smooths and seems to exfoliate my lips at the same time. While Nicole swears by Jouers Essential Lip Enhancer, which also acts as a volumizer, as it has clinically-proven Maxi-Lip TM in it! Even BeautyStats own Ron Robinson confessed that he couldnt pass up on the eos Medicated Balms cool egg-shaped container, loving that it keeps his lips moist, soft and sensationally smooth.
Dr. Paul Jarrod Frank provided us with some tips that can really help with the overall health of our lips. He explains that the mucosal skin (ie: lips) does not have the dead skin protective layer that shields from the drying elements. Therefore, our lips are prone to drying out regularly and need constant moisture, like petroleum based moisturizers as he recommends. Dr. Frank also contends that it is unwise to exfoliate the lips, since there is generally no dead skin to remove. He also advises to reach for cr