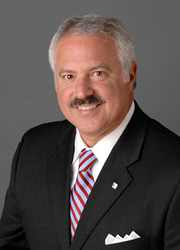 Rockville, MD (PRWEB) April 30, 2015
Capital Bank, N.A., one of the Top 50 growing companies in the area, has added industry heavy-hitter Anthony J. (Tony) Pica as Senior Vice President, Commercial Lending, to help grow Capital Banks presence as a financial services leader. Pica will oversee three teams that provide financing and cash management solutions for middle-market size companies throughout the Washington, DC metropolitan area, and work with the banks senior leadership to expand services into the Chesapeake and Northern Virginia regions.
Mr. Pica brings nearly three decades of banking and management experience to his leadership role at Capital Bank, most recently as SVP and Mid-Atlantic Business Banking Group Executive at Capital One Bank. In that role, he headed activities that provided solutions for businesses with annual revenue ranging from $ 250,000 to $ 10 million. In his new position, Pica will provide strategic direction to optimize Capital Banks already solid market-share in regional business banking.
Tony has a wealth of experience in business banking and we plan to capitalize on that as soon as he gets settled in here at headquarters in Rockville, says Ed Barry, CEO of Capital Bank. Were in growth mode, and Tony will be able to introduce many new opportunities for Capital Bank that will continue to propel us forward.
Capital Bank, N.A. has seen consistent, double-digit asset growth year-over-year for the past three years with 26% asset growth in 2014 alone, ending the year with more than $ 600 million in assets. This ranking placed Capital Bank as the first bank listed for the Washington, DC metropolitan region and comes on the heels of being recognized as one of the Top 50 growing companies in the area by SmartCeo magazine in December. Capital Banks smart growth strategy combined with the strength of their customer experience are propelling the company forward as a leading bank in the region and one to keep an eye on for the future. Picas addition only helps to drive that vision forward.
Capital Banks smart growth strategy is rivaled only by our outstanding customer experience, says Barry. At our core, its the collaborative, solutions-oriented banker/client experience we provide that has made us as successful as we are. Thats something that wont get lost as we grow.
About Capital Bank

Capital Bank, N.A., is a leading private bank in the Washington, D.C. metropolitan area that offers a range of services encompassing cash management, commercial lending, consumer credit and residential mortgage/Veterans Administration home loans. Capital Banks core commercial banking and lending business includes two rankings by the U.S. Small Business Administration (SBA), ranked number two among community lenders and in the top ten among all lenders in the Washington Metropolitan District for loan volume for Fiscal Year 2014. Capital Bank was also ranked number 30 in the Top 100 community banks in the U.S. for 2014 by SNL Financial in their annual ranking of best performing community banks between $ 500 million and $ 5 billion in assets. With double-digit asset growth over the past three years, Capital Bank has more than $ 600 million in assets and is well positioned to fulfill its culture of collaborative partnerships and solutions for area businesses and consumers nationwide. For more information, visit http://www.capitalbankmd.com. Member FDIC. An Equal Housing Lender.

CAPITAL BANK, PARTNERS IN YOUR VISION