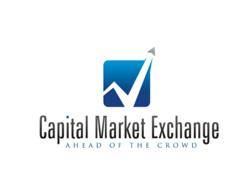 Boston, MA (PRWEB) November 23, 2012
Sheamus McGovern, Chief Technology Officer along with Daniel Gerlanc Managing Director of Analytics at Capital Market Exchange were part of the winning team at Bostons first Big Data Hackathon, held on November 17th at hack/reduces offices at Kendall Square. The team employed cluster analysis to find relationships in large data sets.
The teams recognition by the Hackathon judges as the winner of their challenge is a testament to their world-class skills and expertise. At Capital Market Exchange, Sheamus McGovern and Daniel Gerlac have been the driving force behind the creation and development of Sentiment-Adjusted SpreadTM, a groundbreaking means of incorporating market participants top-of-mind concerns into corporate bond pricing.