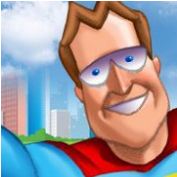 Calabasas, CA (PRWEB) October 02, 2012
Captain Marketing, a Calabasas based marketing company, recently announced their new Platinum SEO package, designed to provide search engine optimization for a total of up to 60 relevant keywords for any business. With a total of 300 new, one-way incoming links per month added to any website, the service is aimed towards improving SERP rankings for the small to midsize business clients Captain Marketing has claimed as their specialty. Other online marketing services are also to be featured as a part of this Platinum service, including onsite optimization of meta tags and links, an XML site map, and progress reports generated every fifteen days, allowing customers to track their SERP rankings precisely over time. Furthermore, Captain Marketing reports that a dedicated project manager will be assigned to each customer URL. This is intended, the company reports, as a way to ensure each client receives personalized customer service, with an expert consultant on hand at all times to address any concerns businesses may have about their individual SEO campaigns.
Looking at current trends in Internet usage, this new service offered by Captain Marketing is potentially both timely and effective. According to Google in a 2011 report, 91% of Internet users utilize search engines every time they go online. Even as far back in time as 2008, Google reported almost 12 billion unique searches per month, and that figure, according to Google in 2012, has gone up to 120 billion per month since. Additionally, in a recent study conducted by marketing research firm IProspect, 72.3% of Google search engine users chose an organic search result as the most relevant, preferring that to a paid search advertisement. A recent 2011 study by marketing research company Outbrain reports as well that a search engine results page is the #1 way to get traffic to a website, over all other marketing techniques.
This dramatic trend is not necessarily embraced, however, or even recognized yet by most small businesses. Many of the new clients we talk to either have relied on guesswork to handle their SEO strategy thus far, or they have simply avoided SEO altogether says Joe Cabello, lead project manager for Captain Marketings SEO department. We find that most small to midsize businesses typically havent had the budget or the time to invest in a significant SERP campaign. As self described champions of small business, the SEO department at Captain Marketing says theyre trying to change this small business point of view with the new Platinum SEO program. Were all about providing small to midsize businesses the sophisticated marketing techniques theyve never been able to afford. Joe says. And for companies that arent ready to take the plunge with our Platinum service, we also are going to be offering other reasonably priced SEO programs, all geared towards smaller budgets.
Clearly, the importance of an organic page one ranking for at least some relevant keywords appears to be significant. With the Platinum SEO package, Captain Marketing is positioning itself as a leading facilitator for the small to midsize business to take advantage of this burgeoning trend.