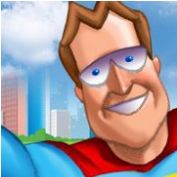 Calabasas, CA (PRWEB) December 05, 2012
According to campaign information available on the federal campaign spending website fec.gov, and a recent article by internet marketing analyst Larry Kim,
http://www.wordstream.com/blog/ws/2012/11/05/who-will-win-the-election-tomorrow-obama-landslide
pay per click advertising continues to be a powerful tool in the world of Internet marketing- indicating even the Presidential candidates spent millions of dollars on Adwords. The September 2012 allocation reports released by both the Romney and Obama campaigns indicates the daily average PPC budget in September for the Obama candidacy was significantly larger than that for the Romney campaign, a conclusion that suggests the importance of Adwords in shaping public opinion and winning voters-and shoppers. As the Obama campaigns marketing demonstrates, the benefits of instant targeted traffic directed at a website can include a boost to conversions and the connection of the companys brand with a particular keywords and audience. However, as PPC programs can be complicated and potentially expensive, many smaller businesses may consider this marketing strategy to be out of their fiscal reach.

Captain Marketing, a marketing company based out of Calabasas, California, has addressed this issue for the small to midsize business with the recent introduction of PPC packages priced at $ 499 a month. For this amount, $ 250 goes to Captain Marketing for management of the campaign, and $ 250 is earmarked for Google, Yahoo or other third party PPC supplier of the clients choice, with the guarantee of no additional pay per click charges beyond the monthly fee.
For Captain Marketings Director of Operations, Wendy Allen, the benefits are obvious. This package has been set up as a clear win for the little guy, she explains. With a relatively low priced, straightforward monthly payment, a small to midsize business can avoid the most common pitfall of PPC marketing-unexpected charges. There are no surprises, no hidden costs…what you pay for is what you get: strategy, great Adwords, and total customer care after the program has been set up. Each of the Captain Marketing PPC packages, she stresses, include the telephone and email support of a dedicated onshore PPC manager to help clients understand and act on the monthly reports and daily information accrued by such a campaign. Theres a lot of data generated in PPC. Wendy says.Its all extremely useful information, but sometimes clients need a little help in decoding it. Thats also why each client is assigned a specific project manager for their PPC account. Were there for the customer long after we create your first group of ads. According to the company, the Captain Marketing PPC programs represent a collaboration between the client, with their firsthand knowledge of their business and the marketplace, and this campaign manager, who has the Adwords expertise to get the most effective keywords and compelling ads for any budget-and yet is also available to answer questions at any time.
The recent rollout of these lower cost Captain Marketing PPC programs has already been a huge success, according to Ms. Allen. Most of our competition either offers low prices and zero supervision or customer support, or really stratospheric costs for program management that put it out of reach for the average small to midsize business. she says. As PPC strategies and Internet searches become increasingly sophisticated, it is assumed that the customer base for Captain Marketings low cost PPC programs will continue to grow in the months ahead.