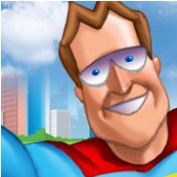 Calabasas, CA (PRWEB) September 19, 2012
CALABASAS, CA 9/18/12- According to a recent study done by Harris Interactive, up to 90% of all Internet traffic now begins with a user visit to a search engine. In other words, Search Engine Results Pages (SERPs) are now the way most people chart their path for where to go on the internet.
CaptainMarketing.com has responded to this urgent need by now offering a full host of Internet marketing and consulting services at an affordable price point for the small to mid-sized business. The Captain, (as those at the company refer to themselves collectively) provides inexpensive, high yield SEO linking, PPC, SEM, and SMO services, along with copywriting, web design services and online reputation management. Our goal, as Wendy Allen, Director of Operations for Captain Marketing, puts it, is to give small companies access to the kind of marketing expertise usually reserved only for Fortune 500 companies.
Many small businesses, according to Ms. Allen, simply dont have the time or resources to devote themselves to managing the huge amount of data and research that goes into successfully positioning a company on the search engines, or presenting themselves on their website in a way that the consumer can easily grasp what makes their company unique and worth calling. Captain Marketing addresses these issues by analyzing a new customers current marketing strategy, before implementing an initial PPC program or other services.
In terms of an SEO campaign, this means the marketing experts behind the Captain will not only research the competition and traffic numbers that go along with a clients industry keywords, but also look at the customers website itself. Without a strong marketing message, or appropriately seeded keyword content on the landing pages, even the best SEO program will be doomed to mediocrity, says Ms. Allen, which makes it critically important for us to make sure the client gets advice on how to structure their homepage, both in terms of getting conversions from customers who click over to their website as a result of our efforts, but also in terms of getting the best SEO rankings from Google, Yahoo and Bing.
With so many factors going into a meaningful SEO or other internet marketing program, its rapidly becoming clear to many small to mid-sized business owners that having the expertise of a company like Captain Marketing behind them is the game changer. When studies like the one conducted by Allurent in 2008 reveal that more than 67% of potential customers will leave a website within 4-6 seconds if they dont see or understand the products and services offered, clearly the small to mid-size business needs the comprehensive internet strategies Captain Marketing provides in order to survive and flourish in todays online marketplace.