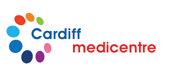 (PRWEB UK) 29 November 2012
Cardiff Medicentre has been awarded Development Stage status by UKBI, a professional association of members actively involved in enterprise, innovation and sustainable economic growth. The Business Incubation Development Framework developed by UKBI is widely regarded as the UK's national standard in business incubation.
Cardiff Medicentres accreditation recognises the achievements and thriving infrastructure in place at the business incubator which is currently home to 20 life sciences businesses. These include the Welsh arm of the US allergen testing business INDOOR Biotechnologies, the international drug and alcohol testing company Cansford Laboratories and leading medical devices company MedaPhor.
Occupancy levels currently stand at 93 per cent, with demand for laboratory and office space set to exceed supply within the next six months.
Dr Mark Bowman, Director of Innovation at Cardiff Medicentre, said: We have worked hard to develop what is now a first-rate biotech and medtech incubator. Businesses join us when theyre ready to start developing and exploiting what began as a seedling of an idea. Our aim is that they leave as established companies, in many cases operating in global markets.
Past tenants of Cardiff Medicentre include the international microspheres company QChip, and Cardiff Research Consortium which went on to be acquired by Capita Group Plc for