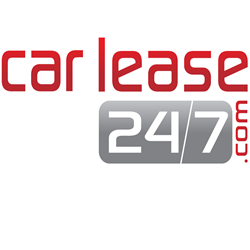 Birmingham, UK (PRWEB UK) 5 May 2015
In response to the confusing and time-consuming manner in which consumers and businesses struggle to easily lease a car in the UK, CarLease247.com has launched. Through their website, the company streamlines the process by enabling users to compare a panel of car lease funders to find competitive prices across all cars available in the UK.
CarLease247.com allows users to compare up to three cars side-by-side, and then fully configure the car, including colours and options to give a fully costed lease rate. Orders can be placed online, 24/7, on any device. The website is simple, beautiful and sits on top of the best online leasing quoting engine in the UK. It is fed by rates from leasing funders and only displays the best rate; users can be confident they are getting a competitive deal.
Were pleased to offer a solution to clients that will make car leasing more accessible, says CEO Paulo Larkman. Our market research has allowed us to identify ways to facilitate the process.
Currently only about a quarter of the two million cars registered in the UK in 2014 were leased. To determine why small and medium-sized enterprises (SMEs) are currently underrepresented, the team at CarLease247 conducted market research with business leaders and consumers. They were able to determine two contributing factors.
First, there seems to be some mystique around leasing a car for most businesses and consumers, says Larkman. This is due to the very competitive car finance market in the UK with banks, dealers, leasing companies and asset finance businesses all jockeying for a deal. In addition, the leasing sector does not improve the situation with its myriad of options and variables that serve only to confused potential customers.
The second factor is that even when a potential customer does take the decision to lease, they are confronted with a process that is time-consuming and frustrating, in spite of the fact that most consumers in the UK use electronic devices to search for what they want. Many people are time poor and want instant gratification when looking for goods and services online.
CarLease247 was determined to solve these problems. As Larkman states, To derive a solution, one must look at the situation through the eyes of a potential customer. This is extraordinarily difficult to do as expertise and our own perception colour our thinking.
To shape the solution they examined leasing from the perspective of various potential clients, including an FD of a manufacturing business, an HR manager, a young person, and more. What they found was not pretty.
The team observed two types of experiences. Firstly, users were confronted with beautifully crafted corporate sites belonging to large finance companies, but they were overwhelmed with information. Users had to wade through mentions of finance leases, contract hires, salary sacrifices and so on, yet were unable to get a quote.
The remaining sites that were reviewed seemed promising because there was the potential to get a quote, but the team found an overabundance of special offers. With some sites showing thousands of special offers, the team was skeptical: How special can several thousand special offers be? They also found several sites claiming to be simple, but they couldnt choose a colour or add any options. It was too much for the average SME or consumer looking at it in their lunch break.
Worse, spoofing was a problem. Many sites that purported to be easy online solutions seemed to be intended to hustle users over the phone or by email. They also found false online marketing campaigns advertising one deal, only to be led to a page where the deal couldnt be found. The businesses that sit behind these sites only operate during business hours, so most users found that they had to use their lunch breaks or interrupt their day to deal with the enquiries.
The issues didnt stop there. The process of financing or leasing a car is fundamentally piece-meal. While shopping around on an electronic device, comparing deals requires legacy items: a pen and a piece of paper. This is indicative of how time-consuming the process can be.
With its simple site design, comparison tool, ability to select options and place orders online, and reliable rates, CarLease247.com addresses all of the identified issues, making car leasing a viable option for consumers and SMEs.
For more information, visit http://www.carlease247.com.
About CarLease247.com

The management team at CarLease247 has over thirty years experience in car leasing.

We created a website that is accessible 24 hours a day, 7 days a week and can be used on mobile devices as well as desktop computers. We compare a panel of funders to give you consistently competitive prices across all cars available in the UK.