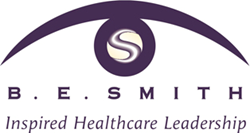 LENEXA, Kan. (PRWEB) August 19, 2014
After conducting a nationwide executive search led by healthcare leadership solutions firm B. E. Smith, Carson Tahoe Health (CTH) in Carson City, Nev., hired William Larry Fagerhaug as chief human resources officer. An experienced healthcare executive with a proven track record as a motivating and collaborative human resources leader, Fagerhaug assumed his new duties on August 11.
Larry is an influential leader with a history of driving positive change, a dedicated commitment to building collaborative relationships and a strong focus on customer service, said Ed Epperson, president and CEO of Carson Tahoe Health. We are looking forward to Larry joining our team and our community."
Most recently, Fagerhaug served as the vice president of organizational development at Community Medical Center in Missoula, Mont. In this role, he leveraged his more than 30 years of human resources experience to implement all human resources functions, including leadership development, organizational development, Lean and Six Sigma training.
Carson Tahoe Health was seeking a chief human resources officer with a background of designing and executing strategic initiatives, elevating performance and leadership mentoring, said Mick Ruel, vice president of executive search for B. E. Smith, the healthcare executive search firm who conducted the nationwide chief human resources officer search for CTH. Larrys background and leadership style align exactly with the skills CTH was seeking in their new executive.
Fagerhaug holds a Master of Business Administration from Capella University in Minneapolis, Minn. and a Bachelor of Arts in Biological Science from California State University Fullerton.
About Carson Tahoe Health:

Carson Tahoe Health (CTH) is a local, not-for-profit healthcare system serving patients in northern Nevada and California since 1949. With a wide and far-reaching primary service area, CTH serves multiple counties with an 80-acre medical campus located in north Carson City. With 22 locations and 219-licensed beds, the CTH system offers 24-hour emergency care, dedicated medical and surgical units, comprehensive cardiac surgery, state-of-the-art imaging, a five-star women and childrens center and inpatient rehabilitation. CTH also offers a fully accredited cancer center, multiple outpatient locations, primary care clinics and urgent care and retail clinics. To learn more, visit http://www.carsontahoe.com.
About B. E. Smith:

Founded in 1978, B. E. Smith is a full-service healthcare executive search firm and the top-ranked provider of senior-level leadership services including Interim Leadership, Executive Search and Management Consulting. Veteran healthcare recruiters and regional healthcare experts partner with each client to create customized solutions. B. E. Smiths proven methodology has resulted in the recent placement of more than 900 leaders into healthcare organizations worldwide. The firm utilizes a comprehensive sourcing strategy incorporating the latest marketing techniques, association partnerships, social networking and one of the largest databases of skilled senior-level healthcare executives in the industry to deliver immediate results in todays complex healthcare environment. For more information, visit BESmith.com or call 855-254-8261.