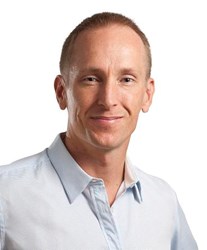 (PRWEB) October 29, 2013
1. To set up a Facebook page for business its a matter of first signing up to an individual Facebook account. Here are the different types, according to leading business coach Gollan in his latest tip sheet How to Set Up a Facebook Page.
Local Business: this is the best is the company is a bricks and mortar business. This provides the ability to list useful information such as opening hours and parking; customers will also be able to check-in.
Company, Organization or Institution: This is best suited for online businesses, or businesses that have multiple locations (e.g. franchises). Customers will have the ability to check-in, although this is something youll have to set up later (whereas local businesses will be given this ability when they first set up their page).
Brand or Product: This is the best type of page for companies who have one product (or multiple products) sold by different stores or websites.
Artist, Band or Public Figure: If the businesss primary asset is an individual then this is the best option. Performer, painters, public speakers, business coaches, writers, accountants, should chosse this type of page.
Entertainment: If the business is directly related to TV, music, movies, video games, or books then this is definitely the best option.
Cause or Community: This page type is primarily for non-profits, charities, or perhaps even a local cause. However there are also categories specifically for non-profits if another page type is chosen (ie local business or company).
Its now time to enter the business category and company name. Choose the category that best describes the business, and then enter the business name.
Next, says business mentor Gollan, upload an image or download one from the company website. A brand should use their logo, a local business may use a picture of their storefront, and a public figure may use a headshot.
Now its time to fill in some basic information about the business. Remember to include a link to the companys website or social media profile.
Finally, choose a vanity url for the Facebook page. Use the business name, or, if the business is commonly known by an abbreviation or acronym, use that instead.
2. Customize the Page
Upload a cover photo. This is the large horizontal image at the top of the page, says coaching guru Gollan. According to Facebook, this image must be at least 399px wide (851 px wide x 315 px tall is optimal), and cannot contain: