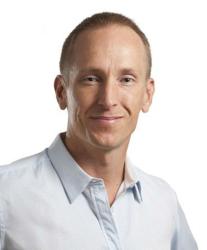 (PRWEB) July 11, 2013
Those in the know reckon mobile internet usage could actually exceed desktop usage by 2014. So, its essential that businesses wishing to make their mark and get a head start on their competitors tune in to its capabilities now says Gollan in his latest information update How to Use Local Mobile Marketing to Successfully Grow a Business.
With mobile marketing it can be difficult to know where to start, Gollan concedes. Companies can be confused over topics such as which social media site to go into partnership with, how to use geo-location sites and whether QR codes could be beneficial for them. But its an area definitely worth pursuing.
He says: Local mobile marketing is just going to continue to influence how consumers come into contact with your brand. Optimizing your web presence to capture consumers in this area will take your business to new horizons.
Before a business can become mobile friendly, its first focus should be on its website, which should be mobile friendly ie optimized for smart phone and iPhone use. Most web hosting companies can do this and there are specialist companies out there too.
Better still, with a mobile website companies can add a locally themed URL to their existing brand. For example, the mobile version of karinascupcakes.com could be karinasdallascupcakes.mobi.
Geo-Location sites can take mobile marketing to the next level – provided the right strategies are in place from the outset.
The mobile friendly Foursquare is a prime example of mobile marketing technology which could give businesses a boost locally. It allows a companys customers to check in and publicise this fact and hence the company – via Facebook and Twitter.
Foursquare also allows a company to produce updates for special promotions etc and reward loyal customers via discounts.
Instagram is all about images and can be great for mobile marketing. For instance companies can upload photos of food or clothing which is selling well and put their location and opening hours on the post (ditto with behind the scenes photos) or encourage others to upload photos for a particular competition.
Facebook, LinkedIn and Twitter all boast engaging mobile apps, says the Australian business coach. The way to use Facebook in mobile marketing terms is to take advantage of their nearby option which recommends businesses close to an individuals current location. Promotional posts are good too, along with Facebook coupons.
LinkedIn allows businesses to arrange coffee dates with potential clients as well as offer promotions via shared groups.
Twitter offers a promoted tweets feature which chimes with hashtags, there is also an option to send images direct to Twitter via Smartphones.
QR codes provide individuals with a way of accessing more information in an instant via their Smartphone. For a company they allow it to embed codes into their marketing collateral that tech savvy mobile users can scan. QR codes are very adaptable and can be added to business cards, brochures, posters, and flyers, says the popular coach. Once the code is canned it can direct potential consumers to a landing page with incentives to sign-up for a newsletter or take advantage of a one-time immediate discount on a purchase.
Vine is a mobile app owned by Twitter which allows users to record brief bits of video and share it to their Twitter account or on Vine directly. Vine can be used to record opening day footage, sales reminders, and any breaking news that pertains to a companys local marketing endeavours.
More than 40 per cent of all You Tube video views are watched via a mobile device. However, only about 30 per cent to 50 per cent of the video is viewed in its entirety. To make You Tube work for in terms of local marketing efforts keep videos short, to the point, and optimized for SEO with local search terms in mind.
For more information of how social media can boost your business branding and sales or for business coaching tips in general then see Casey Gollans business coaching website.