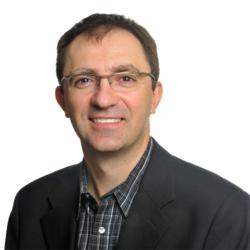 Rochester, New York (PRWEB) January 23, 2013
Catalyst, a direct and digital marketing agency, has been ranked the #1 Web design firm in Rochester, New York by the Rochester Business Journal. Rankings were determined by individual Web design firms that responded to an email survey and were based on the number of local Web designers and total local employees.
Our digital business is growing exponentially, commented Damir Saracevic, Catalysts director of digital marketing. Its great to be recognized for that growth by the RBJ. In 2012, digital work accounted for about 60% of our total billings, up from 40% just a couple of years ago. Weve had to hire more developers, UX specialists, designers, engineers, and QA pros to meet client demand. And were looking to fill several more positions.
Catalyst is currently recruiting for a digital program manager, UX designer intern, solution designer, senior Web marketing analyst, and interactive creative director. Other open positions include account director and director of analytics. To learn more about each position, visit http://www.catalystinc.com/careers or follow the agencys Facebook page at http://www.facebook.com/scienceplussoul.
About Catalyst
Catalyst (http://www.catalystinc.com) is a direct and digital marketing agency that helps clients acquire, retain and develop long-term relationships with their customers. We combine intellectual curiosity and inquisitiveness with hard-core analytics, deep customer insight and a measurement mindset to take the guesswork out of marketing decisions. We call it Science + Soul. Headquartered in Rochester, NY, our clients include AAA, AMC Theatres, Eastman Kodak Company, Embrace Home Loans Inc., First Niagara Financial Group, Heraeus Kulzer, Oreck, and Valvoline, among others.