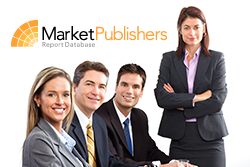 London, UK (PRWEB) May 23, 2013
In 2013, the worldwide CBRN defense industry is worth of almost USD 9 billion. One of the burning industry issues is the development of the advanced and cost-effective prototypes, which can be easily further transferred to the mass production. Currently, the CBRN protection market is on its early stages of development. The industry requires substantial funding from private and public sectors in order to create efficient counter measures to stand up to potential threats.
The global CBRN defense market is likely grow at a 4.2% CARG in the years ahead to override USD 13.65 billion by 2023. The market growth is forecast to be driven by modernization initiatives scheduled to be carried out in Europe and North America; and by hostile neighbor-countries and terrorism in the APAC and the Middle East. CBRN protection equipment is predicted to be the dominant market segment, followed by decontamination and detection systems.
New research report The CBRN Defense Market 2013-2023 elaborated by Strategic Defence Intelligence (SDI) has been recently published by Market Publishers Ltd.
Report Details:
Title: The CBRN Defense Market 2013-2023

Published: May, 2013

Pages: