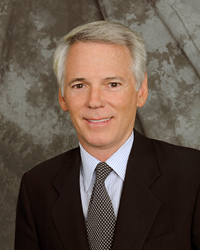 New York, NY (PRWEB) March 05, 2015
The prestigious Cynopsis Sports Media Awards has named two of the sports industries biggest stars as its honorees for the April 16 show this year. Sean McManus, Chairman of CBS Sports, and Morgan Flatley, CMO for Gatorade will be among the VIPs who will be receiving some of the shows top honors.
Boasting some of the hottest properties, campaigns and brands from around the world of sports, the fourth annual Cynopsis Sports Media Awards Breakfast will take place on April 16 at the New York Athletic Club in Manhattan. These honorees will be joined by dozens of finalists who are competing for signature sports business awards presented by the daily sports business publication. The Cynopsis Sports Media Awards recognize the most outstanding work in the sports industry from the past year with categories that span television, digital, marketing and more.
As part of the festivities, Cynopsis also pays tribute annually with special awards that are given to sports luminaries who changed the way their brands connected with fans across the country and around the world. This year will see McManus honored with the 2015 Legacy Award while Flatley accepts the GEM Award on behalf of the Gatorade brand.
In a constantly evolving media world, especially in the sports industry, every year presents new opportunities and challenges to engage audiences, said Chris Pursell, Director of Sports Content for Cynopsis Sports. Both Sean and Morgan shook up the landscape in 2014 and we are honored to welcome both of these distinguished executives to our event as the brands they represent truly drive the business of sports today.
The 2015 Legacy Award is presented annually to a C-level media executive whose work has transformed the world of sports both in 2014 as well as throughout their career. This years honoree, Sean McManus, continued to forward CBS legacy in sports and in 2014 brought the Thursday Night Football franchise to the network. TNF subsequently surged during the season and averaged a national household rating/share of 7.6/13, for a 52% spike versus 2013 numbers to mark the highest-rated and most-watched Thursday Night Football season of all time.
The publication will also honor longtime sports fuel company Gatorade with the coveted GEM Award. Morgan Flatley, CMO at Gatorade, will accept on behalf of the company as it celebrates its 50th anniversary. The GEM Award recognizes innovation and consumer engagement for consumer-driven business and the iconic brand has continued to raise the bar in leveraging sports to reach customers.
These luminaries, along with dozens of category winners, will be honored on April 16 at the Cynopsis Sports awards breakfast. Register for the Breakfast event here: http://www.cynopsis.com/event/sports-media-awards15. General categories include awards for the years best work in live coverage of a sporting event, apps, new sport show, live stream presentation and marketing campaign. Judges spanned the sports industry and included executives from networks and leagues alike. The full list of finalists and categories can be found here: http://www.cynopsis.com/event/sports-media-awards15.
Troika returns to the Awards ceremony as the events 2015 industry branding partner. For advertising or sponsorship information, contact VP of Sales and Marketing Mike Farina at mike(at)cynopsis(dot)com. For questions or issues related to registration, contact Pete Romas at pete(at)cynopsis(dot)com.
Cynopsis Media is a division of Access Intelligence LLC. The Cynopsis Media family of products also includes Cynopsis and Cynopsis Digital daily e-publications, weekly Cynopsis Classified Advantage e-publication, Special Editions, Events/Summits, a strong database of Classifieds and more.
###