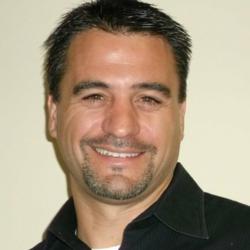 Boston, MA (PRWEB) April 23, 2013
Today, Yottaa Inc., the performance automation company, announced the addition of Peter Papavasiliou as the new Vice President of Support and Operations to its growing team. Papavasiliou joins Yottaa with two decades of experience in the technology space, building large-scale infrastructure and operations for SaaS companies.
Papavasiliou most recently worked on product development and operations at Concentric Cloud Solutions, and prior to that developed the content delivery vision and strategy within the Internet Service Provider sector for Juniper Networks. From 2005 to 2010, he ran Services and Operations at Brightcove, helping to propel the company from a 20-person startup to a team of 300-and-growing.
Prior to that, from 1999 to 2005, Papavasiliou worked as Senior Director of Network Infrastructure and Strategy at Akamai, where he was responsible for leading the team that built Akamais content delivery network from a few hundred servers in a few locations to over 23,000 servers in over 1,000 Service Providers networks.
What really excites me about Yottaa is the unique way they are improving web performance on a global basis, says Papavasiliou. Yottaa is approaching the web performance and content delivery model in a truly innovative way. Traditional CDNs only move content closer to an end user; Yottaa has the technology that transforms the page based on an end users browser, device and last mile connectivity. The service improves web sites in real time. Its truly transformative technology with an enormous market opportunity.
Said Coach Wei, Yottaa CEO and Co-Founder, of the new addition: "Yottaa is pioneering and leading a new industry category that automates the optimization of online experiences across the mobile and desktop web. We are seeing tremendous enterprise adoption for our services. Peter has a strong track record in building, scaling and operating Internet-scale systems and services. We are really excited that a veteran of his caliber is joining us. With his leadership, Yottaa is on the way to becoming the most reliable and dependable cloud service for enabling the next generation of online experiences."
About Yottaa
Trusted by over 85,000 websites, Yottaas all-in-one web optimization solution delivers speed, scale, security and actionable insight for any website. Our customers enjoy site-wide performance gains, better visitor experience and higher conversions; and protection from service outages, malicious bots and hackers.