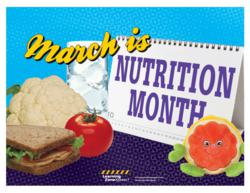 Owatonna, MN (PRWEB) March 05, 2013
When the food pyramid replacement, MyPlate was announced in June 2011, Learning ZoneXpress strived to make the transition as smooth as possible by offering free and convenient support materials. Freemyplate.com offers a variety of nutrition education classroom lesson plans and activities for preschool to high school aged children. Examples of topics covered include MyPlate, fruits and vegetables, and breakfast.
This week, two breakfast activities have been added to help celebrate National School Breakfast Week and Nutrition Month. Both activities encourage students to eat a healthy breakfast every day. The first activity, Colorful Breakfast Collages, combines art and breakfast and is great for a classroom or home setting. The second activity, Design a Breakfast Ad, targets middle and high school students; it encourages them to create a healthy breakfast campaign for their school breakfast program. Both are great ways to start a conversation about the importance of a healthy breakfast.
To view these activities and more, visit http://www.freemyplate.com.
Learning ZoneXpress founder and CEO, Melanie Nelson says, "We are excited to support national efforts to promote better nutrition and better understanding about nutrition all year long, but especially during National Nutrition Month and School Breakfast Week. We hope that our free healthy activities for children will start conversations about health and nutrition both at school and at home. "
Learning ZoneXpress, based in Owatonna, Minn., is a leading source of award-winning nutrition education tools. Its mission is to help improve the health and vitality of children by providing relevant, creative and affordable learning tools about healthy behaviors and nutrition. Learning ZoneXpress offers a wide variety of educational products including posters, handouts, videos, games and lesson plans. For more information about Learning ZoneXpress products, visit http://www.learningzonexpress.com or call Toni Meyer at 888-455-7003.