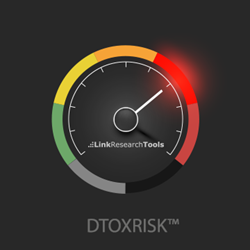 Vienna, Austria (PRWEB) July 17, 2014
Until recently, no SEO tool analyzed if a NoFollow link was harmful to a website. Though Google says they dont count NoFollow links against a site, anecdotal evidence suggests that NoFollow links can harm a sites search engine rankings. To enable webmasters to see and evaluate all their links, Link Detox now features a NoFollow Evaluation. It allows webmasters to identify the link audit priority of a NoFollow link and easily request its removal to recover from a penalty or protect their site from future penalties.
Link Audit Priorities have replaced old naming conventions in Link Detox to help webmasters improve their link audits. In addition to the calculation of the DTOXRISK score to estimate a links risk, the following five (5) link audit priorities add more detail: High Link Audit Priority, Medium Link Audit Priority, Low Link Audit Priority, Disavowed Link, and Ignored.
To prepare for the upcoming Google Penguin update, CEMPER.COM updated their organic algorithm, Link Detox Genesis