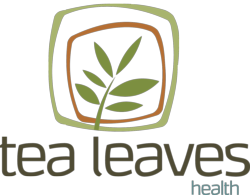 Roswell, GA (PRWEB) May 01, 2013
Tea Leaves Health has announced today an agreement with Centegra Health System (McHenry, IL), a non-profit health system with more than 40 sites of care and affiliates throughout Northern Illinois. Centegra Health System will use the Tea Leaves Health Strategic Growth Platform to provide the company advanced business intelligence applications to meet strategic growth initiatives.
Centegra Health System is excited about its partnership with Tea Leaves and is confident that its solution will help our system meet the evolving challenges we face in the short and long term, explained Rowena Wermes, project manager, Strategy and Development for Centegra. We have been implementing CRM for a number of years using a different solution, but it was obvious that Tea Leaves provided an advanced platform and a vision to take us to the next level.
Jim Schleck, founding partner at Tea Leaves Health, added, The team at Centegra has already demonstrated a commitment to finding better ways of engaging the people in their community and Tea Leaves is thrilled to have them as a customer. Together weve already come up with some new ideas to help us evolve as a company and provide a better solution for all providers.
The Tea Leaves Health Strategic Growth Platform advances the art and science of healthcare business growth by integrating broader data sets and functionality including strategic planning, consumer analytics/CRM, physician analytics/CRM, employer, preference, satisfaction, predictive analytics, and quality into an intuitive web-based platform. With the Strategic Growth Platform, healthcare providers are able to see how marketplace influences are affecting care delivery and then tactically implement and measure strategies that will positively impact the behavior of consumers and physicians. The application supports initiatives around population health management, readmission reduction/care transmission, and chronic care/disease management programs.
The Tea Leaves CRM system gives our marketing team user-friendly access to targeting tools and campaign results in real time. The easy connection to digital marketing is a critical advancement. It truly is the next level in healthcare marketing ensuring a strategic approach that drives results, stated Susan Milford, Centegras senior vice president of Strategy and Development.


END
About Centegra Health System http://www.centegra.org
Centegra Health System is committed to meeting the healthcare needs of the residents of greater McHenry County and to making services available in multiple and convenient locations, including hospitals in McHenry and Woodstock, Immediate and Physician Care Centers, Centegra Sage Cancer Center, Health Bridge Fitness Centers and the widely anticipated Centegra HospitalHuntley slated for opening in 2016.
As the regions leading healthcare provider, Centegra Health System continues to bring the latest treatments and technology, along with the skills of nearly 4,000 medical professionals, to meet the needs of the growing McHenry County community. For more information on Centegra Health System visit centegra.org, search Centegra Health System on Facebook and Twitter or call 877-CENTEGRA (877-236-8347).
About Tea Leaves Health http://www.tealeaveshealth.com

Tea Leaves Health was formed in 2011 by a team of experts with over 35 years of combined experience in strategic growth for healthcare. The Tea Leaves Strategic Growth Platform is the only healthcare application comprehensive enough to provide the business intelligence and tools needed to leverage proprietary data and marketplace analytics, targeted and personalized content, and engagement through any communication channel to drive strategic growth from high-value consumers and physicians.
With healthcare reform and new challenges presented by the introduction of value-based payments, healthcare organizations need to think beyond old-school tactics. Managing risk and keeping populations healthy will require new strategies and methods The Tea Leaves Health Strategic Growth Platform helps providers meet these challenges.
# # #