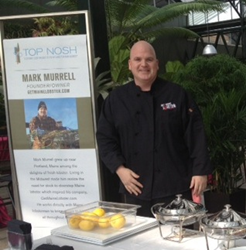 (PRWEB) March 13, 2014
GetMaineLobster.com has announced that CEO Mark Murrell will join industry leaders at Seafood Expo North America in Boston on Monday, March 17. Murrells presentation, titled Develop a New Income Funnel for Your Seafood Products, is scheduled for 2:30PM.
Engaging attendees in tangible scenarios, Murrell will address the details of growing a seafood business with a virtual storefront, engaging pertinent factors such as consumer trends, web technology, food buying, target markets and more.
Recognized as an enthusiastic leader in the field of Search Engine Marketing, Murrell is often sought after to consult other industries interested in expanding to or increasing visibility on the Internet. His expertise in leveraging the Internet to capture qualified prospects led to the development of unique marketing products and tools that automate sales efforts. Among his many clients are Morton Salt, Motorola, Dominos, Breck Shampoo, and Ovaltine. Additionally, the success of his online food business has led to numerous requests from professionals interested in replicating his online business model.