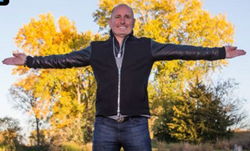 Omaha, NE (PRWEB) April 15, 2014
Neil Haley, The Total Tutor host of the Simply G Radio Show, interviewed GJ Reynolds to find out what Alexa is, why it is important, and how you can boost your Alexa score.
GJ Reynolds is an original founding promoter in the company ViSalus. He's also a 5 Star Ambassador, VI Millionaire, and CEO of Simply G Media. He is the author of "The Playful and Powerful Warrior within You!" Reynolds has worked out for over 900 consecutive days straight and won the year long Dale Brown Challenge.
On the Simply G Radio Show, Reynolds talked about Alexa and its ranking system. He said Alexa is a website that ranks other websites based on content and the number of visits.
In the interview, Reynolds discussed ways you are able to boost your Alexa Ranking. First, he said, you should download an Alexa Toolbar and have your other employees do the same. This will help get your website a more accurate reading when your team visits it. Next, you should back-link your website. You are able to do this by having other sites, blogs, and pages, display your links. The more sites that link to your page, the more visitors equals higher ratings for your site.
Reynolds also discussed the importance of updating your website regularly. You should have a blog, podcast, and community portion where fans and friends are able to interact. Reynolds said that it helps when you update your page regularly, as Alexa will reward you by raising your score.
An additional strategy, according to Reynolds, is to purchase the premium Alexa package. This will provide you better analytics.
You can find out more information on Simply G Media by going to http://www.simplygmedia.com.