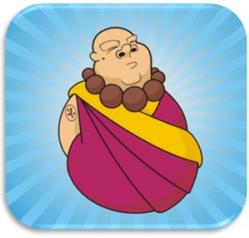 Los Angeles, California (PRWEB) April 17, 2013
The TESOL certified teachers at EnglishBuddha.com are now utilizing modern technology and offering English lessons online by Skype. Now students and business professionals worldwide can have an American English tutor anytime. Lessons are given in all times zones 365 days a year.
Learning English online in todays day and age is an absolute necessity in the business world. With English as a world language, companies are looking to hire more English-speaking employees for their workforce. While there are many types of English teachers from Western countries, American accent training is at an all-time high in popularity.
Many ESL students, though, are left wondering how to learn American English since many teachers in Asia, Europe and the Middle East are from the United Kingdom. Of course theres no such thing as true English or correct English because the world has many Englishes, if you will. Having said that, ESL students are left wanting to learn the American accent possibly because of pop culture in the United States (movies, TV and music).
Language schools are plentiful in Asia, Europe and the Middle East, but learning in a classroom with 20 or even 40 other students isnt as conducive as one-on-one English lessons online by Skype and thats where EnglishBuddha.com comes in. All of EBs instructors have a relevant BA degree in English, Linguistics or Education and are also certified in TESOL: Teaching English to Speakers of Other Languages.
Having a trained ESL teacher is important because its not enough just to be a native speaker of English. Second language learners from many cultures have difficulty pronouncing various sounds in English like R, L and the TH sounds (voice and unvoiced). English Buddhas teachers are proficient in the IPA: International Phonetic Alphabet, so they understand the science of articulation in the mouth of the student. After all, proper tongue placement is critical in American accent training.
English Buddha certified ESL teachers dont just limit studies to English lessons online because the instructors are versed in teaching grammar, conversation (colloquial speech), vocabulary drills, Western customs and all things English. To learn more about private English lessons, go to http://www.EnglishBuddha.com. In addition to Skype, video lessons are also available on Google, MSN and Yahoo platforms.