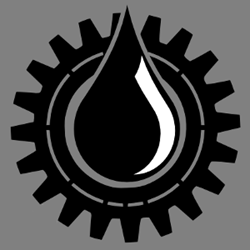 (PRWEB) June 01, 2015
The Machine, a challenging action-platformer gaming app by Ingama LLC, officially launched in the Google Play stores this week. The Machine is an addictively challenging game wherein the player controls an ink droplet through the vast blueprints of a complex machine which must avoid various traps to complete a level. Currently The Machine has 70 levels and features a unique endless arcade mode.
We noticed that there was a big shortage of quality action platformers that has controls which are designed for touch screens. So we decided that we can make an action-platformer for small screens which would be challenging but not annoying to play because of control limitations, says Daniel Davidian, CEO of Ingama LLC.
The Machines focus is on user re-playability and extensibility of the game, giving it an added sense of challenge and opens up the possibility for additional content in the future. It features a beautifully unique monochrome style, but with edge-of-your-seat action to keep the players interest.
Game development has always been my hobby, says Davidian, With The Machine, I hope to have created an addictive, mentally engaging and ever-extending app that players can enjoy for years to come.
The Machine is available now for free in the Google Play store. For more information, visit http://www.farstallgames.com
ABOUT:

Ingama is a small indie development company consisting of two developers and one designer. We have working experience in the tech industry, but game development was our passion and hobby for a long time. Our company was established two years ago during AppCampus program. The Machine is our single title and we are working on it from the beginning.