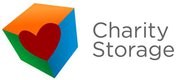 Las Vegas, Nevada (PRWEB) September 25, 2013
Charity Storage, which utilizes existing storage facility operations, storage units and auctions to raise money to benefit local and national and charities, will appear at the 2013 Self Storage Association Fall Conference and Trade Show, which runs from September 24 through the 26th. The event is one of the industry's largest of the year, and is strongly attended by site managers, owners, operators, vendors and investors. A wide range of educational classes are available, including a look at social media marketing from David Meerman Scott and a breakdown of the Affordable Healthcare Act. The closing general session will feature Scott Zucker and Carlos Kaslow, of the Self Storage Legal Network. For more information about the event, please visit selfstorageevents.org. Charity Storage will be set up at booth 619 throughout the event near the StorageBattles.com and StorageTreasures.com booths.
Charity Storage was created when Lance Watkins and Barry Hoeven saw the popularity of self grow and realized that the self storage industry could give back to society through special auctions whose proceeds go to local and national charities. The net proceeds from the sale of each unit at a Charity Storage auction are split three ways — the Self Storage Association Foundation (which provides scholarships to students who are related to self storage professionals or work at self storage facilities) receives 10 percent, Kure It Cancer Research receives 30 percent, and the individual facility hosting the auction chooses a local or national charity to receive the remaining 60 percent. In the case of the US Storage Centers auction at the Norwalk facility, Kure It Cancer Research received both its usual 30% and the 60% as the charity of choice.
This is one of the best events of the year, especially for operators, owners and investors in the Western states, said CharityStorage.org Co-Founder Lance Watkins. Every year they step it up with the quality of their educational offerings, the vendor mix and speakers. Everyone connected to the storage industry should be there."
Charity Storage is a 501(c)(3) nonprofit recognized as tax exempt by the IRS. Federal Tax ID# 45-3253579. For more information, visit charitystorage.org or E-mail info(at)charitystorage(dot)org.