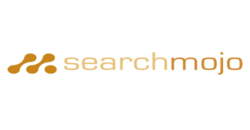 Charlottesville, VA (PRWEB) December 18, 2012
While the country continues to holds its collective breath as threat of an economic downturn nears, unemployment has recently fallen to 7.8%, according to the Labor Department – the lowest in nearly four years and an encouraging sign in this economic downturn. Charlottesville, VA-based search engine marketing agency Search Mojo, is following right along with this trend, growing by nearly 43 percent in the past year.
The company celebrates its seventh anniversary this week, and with the addition of several new employees even in the seemingly slow hiring month of December, Search Mojo is a prime example of a successful Virginia small business that continues to grow despite what had typically been a bleak US economic outlook.
As a business, our growth has facilitated the need for employee hiring, a strong statement that small businesses can grow in this economy, said Janet Driscoll Miller, President and CEO of Search Mojo. We are in the right market, our growth reflects the upturn of the job market and our industry is doing well all contributing to the upward momentum our firm has experienced this year.
About Search Mojo

Recently ranked on the prestigious Inc. 5000 list as one of the fastest growing businesses in America, Search Mojo specializes in search engine marketing, social media advertising, content marketing and analytics services. Founded in 2005, Search Mojo uses the latest information and techniques to help companies improve their conversions and lead generation through search and social tactics. Learn more about Search Mojo at http://www.search-mojo.com or read our blog, Search Marketing Sage, at blog.search-mojo.com.