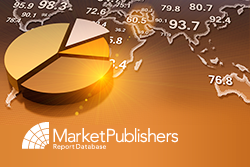 London, UK (PRWEB) July 19, 2013
In 2011, Chinas pharmaceutical market was evaluated at around USD 40 billion. Currently, the country ranks as the third largest pharmaceutical market in the world and is also recognized as the main hub for Asian markets. The market growth is fueled by the increasing prevalence of chronic diseases in China, with a total of more than 250 million cases as of today. The production of generic drugs and vaccines represent the key sectors of the Chinese pharmaceutical market.
Chinas pharmaceutical market is predicted to experience skyrocketing growth in the coming years, and will reach a value of approximately USD 200 billion by 2020. Diabetic drug annual sales are expected to exceed USD 2 billion in 2019. The Chinese oncology sector is likely to go beyond USD 2.19 billion by 2017.
New research report Pharmaceutical Industry China Q2 2013 – An In Depth Analysis of Multinational and Chinese Biopharma Companies, Industry Trends, Environment, Regulation, Market Drivers, Restraints, Opportunities & Challenges worked out by Kelly Scientific Publications has been recently published by Market Publishers Ltd.
Report Details:
Title: Pharmaceutical Industry China Q2 2013 – An In Depth Analysis of Multinational and Chinese Biopharma Companies, Industry Trends, Environment, Regulation, Market Drivers, Restraints, Opportunities & Challenges

Published: July, 2013

Pages: 142

Price: