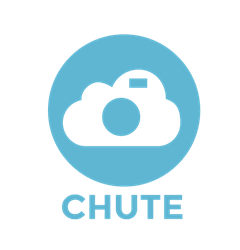 San Francisco, CA (PRWEB) September 25, 2013
Y Combinator and Foundry Group-backed Chute announced today Chute Rights, the first scalable solution for brands and publishers to engage with consumers in real-time on Instagram and Twitter and secure the necessary permission to use the images and videos fans have shared. Chute Rights works with the companys existing visual media platform, which allows brands and publishers to discover, curate and publish user- and brand-generated content, giving Chute the most robust and complete visual marketing solution on the market today.
With half a billion photos shared every day, consumers are telling incredibly compelling and visual stories about brands. Companies want to highlight these stories, but until now, finding and clearing the rights to use consumer photos and videos was a tedious, manual process, said Ranvir Gujral, Chute CEO and co-founder. Chute Rights helps solve this challenge by providing brands and publishers a simple, scalable tool to request the necessary rights and permissions from consumers.
Initial Customers and Results
For many brands, Chute Rights is more than a tool to request and secure rights its about creating engagement. Chutes solution makes it possible for brands to comment on individual photos and videos and engage in conversation that is scalable and efficient.
We want to build meaningful relationships with our fans. Being able to see the content they create about us is not only inspiring, but also provides insights to guide our content strategy, said Claudia Allwood, director, U.S. digital marketing, Benefit Cosmetics. Prior to Chute, it was incredibly time consuming to find fan photos and videos, let alone secure the rights to use them. Chute allows us to communicate through a visual platform, breaking down traditional barriers between brand and consumer something tremendously impactful for a beauty brand.
With Chute Rights, brands and publishers can see real-time analytics on the status of all the requests theyve made. Once a consumer agrees to provide rights, the photo or video is automatically moved to an image gallery the brand can immediately begin using in its marketing materials saving time and reducing human error.
Chute Rights makes it easy for consumers to approve a brands request by responding directly through the social platform on which they shared the image or video. As such, brands have seen consumer response rates in excess of 80% when using Chute Rights to request the use of enthusiast photos and videos.
For more information about Chute Rights visit http://www.getchute.com and watch the Instagram video here.
About Chute

Chute is the most comprehensive visual brand engagement platform on the market today, powering everything from billboards to banner ads to native mobile apps with real time content from brands and consumers. We believe the future of brand marketing is visual and our tools to manage, measure and drive engagement have become essential for brand marketers. Chute works with some of the worlds biggest brands and publishers including NBC News, Turner, Cond