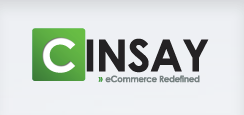 Austin, TX (PRWEB) November 25, 2014
Cinsay, the leader in video commerce, is targeting the growing MLM, IBO and Direct Selling business models with the expansion of its video technology. The company has already seen early success with the launch of its promotional video commerce and lead generation video player for several direct selling organizations. Based on the response, there is a tremendous, untapped opportunity within the industry for Cinsays unique video and social commerce technology.
The global market for direct selling continues to grow with sales in the U.S. alone up 3.3% in 2013 to $ 32.67b from 2012. This growth will most likely continue as people seek new and creative ways to diversify their incomes. According to one Forbes business contributor, Robert Laura stated, I believe that the entire industry is poised for explosive growth and can be one of the most significant solutions to Americas current retirement savings crisis. The expansion of those markets comes from a wide variety of businesses including: health and beauty, personal care, services, clothing and accessories, leisure, activities and durables.
The Perfect Technology for the MLM Market:
As the Internet and various social media sites have become ubiquitous to everyday life, coupling direct selling opportunities with unique and compelling technologies can create a game changing moment for the industry. Cinsays multipatented technology is positioned to do just that. The solution takes full advantage of video, social media and mobile with the release of its latest (VSS) Video Smart Store version.
Video continues to have the fastest growth of anything else online and it consistently creates higher conversions for commerce, leads and other take actions that any other form of content, said Christian Briggs, Founder and CEO for Cinsay. Couple that with the global explosion of social sharing, and you have a revolution underway for the way we do business. This is the perfect tool for any direct marketing and IBO business.
Earlier this year, Jeunesse Global launched J Social, powered by Cinsay. The partnership provides sales representatives a robust online tool to market their business, sell products, gather leads and track their activities in real time. This is the type of business intelligence Fortune 1,000 companies pay big money for and weve been able to provide independent sales representatives around the world with this powerful technology to help them succeed, Briggs said.
With over 16 million people tied to over 300 different direct selling organizations in the U.S. Like Amway to Avon to Organo Gold alone, the potential for Cinsays technology is enormous. Person-to-person selling has been the highest form of engagement at 70% and parties and meetings making up 23% of the sales method. However, online marketing is quickly catching on via social media like Google Hangouts and proprietary sites like J Social. The highest shares for video come from Facebook, twitter and LinkedIn. As new sites and apps come online like Snap Chat, ELLO.co, and Facebooks upcoming business pages (to compete with LinkedIn), Cinsay is developing sharing abilities with those as well as international sites like Ren Ren, WeChat in China and abroad.
For Jeunesse Global, each sales rep can select from professionally produced videos or upload their own into the player, then populate it with products, links to social media and a unique lead generation box and they are ready to start marketing their business from websites, social sites, email and SMS texts. Wherever the video is shared, the entire interactive business package goes with it. Representatives are using it to communicate with their downline, sell products, and to add new sales people to their group. Many purchase additional marketing packages, which allows them to specifically target viewers by age, gender, location, interests and passions.
The days of hosting parties at your house and driving all over town are gone. Now with Cinsay, representatives can simply post from their social media pages, find new downline, sell more products and become more efficient and successful then ever before, said Briggs.
Cinsays extensive analytics provides valuable, real-time data to help sales reps fully optimize their marketing. Metrics like, views, demographics, shares, age, gender, purchases, and other take actions are all included within the CMS tool set of the VSS. Analyzing each of these categories allows the business owner to better target audiences, lower their marketing costs and increase views to their individual online stores.
New Technology Specifically for MLM/Network Marketing Integration:
Cinsays new software API set enables any MLM located anywhere in the world and for the first time ever to:

Build account management that includes the ability to on-board accounts and associating the Cinsay account with the MLM system
Control user access to the Cinsay Smart Store Manager backend
Build and control the video messaging and presentations that are available to its members.
Standardization of MLM video and product offerings within the Video Smart Store and enable cloning of stores.
Receive real time notification of product orders and events
Briggs added, For marketers seeking new business opportunities around the world or around the block, there is simply no other marketing tool that drives the potential to succeed. Cinsays technology and our proven marketing packages, elevate conversions for new business opportunities and can drive down the costs of marketing to as little as a dollar for each take action. Thats unmatched anywhere. Were very excited about the opportunities in this business model as we roll out multi-language and multi-currency video players internationally.
Find out now how Cinsay is partnering with MLMs and creating success stories every week. Contact Director of Sales at http://www.Cinsay.com or toll free at 1-855-725-2462.
About Cinsay
Austin-based Cinsay has created a next-generation ecommerce, viewer interactive, video-based platform for any size business. Cinsays syndicatable technology enables anyone to sell products, display printable coupons, capture donations, and generate leads all inside its multi-patented Video Smart Store (VSS) technology. Along with being the premiere video commerce provider for small and medium businesses, Cinsay is adding new exclusive content channels for sports, music and movies aligned with partners including Andretti Autosport via AndrettiTV.com and Suretone Entertainment via their site SureToneLive.com and has been selected as a software provider to SMBs via Yahoos Commerce Central.
Forbes named Cinsay one of Americas Most Promising Companies while eTail Conferences named Cinsay a Rising Star in innovation for 2012. Red Herring also selected Cinsay for the Top 100 Companies in North America for 2014. Cinsays eCommerce video-based platform can be used for any individual or business. For more information, please visit http://www.cinsay.com or call 855-725-2462. One or more of the following patents may protect Cinsays software, systems, and/or services. U.S. Patent Nos. 7,840,415; 7,987,098; 8,769,053; 8,782,690; 8,813,132; 8,312,486; 8,533,753; and 8,549,555. Visit http://www.cinsay.com/patents for more information.