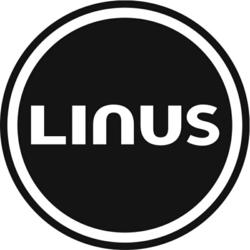 Bohemia, NY (PRWEB) May 27, 2013
On May 27, city bike designer Linus Bike commends three young Long Island adults for cycling and running across the United States as a way to fundraise for cancer.
According to a Patch.com article, Nesconset siblings Lindsay and Gavin Shulock, ages 21 and 18, and friend Tom Grisanti, 20-years old of Smithtown, are participating in The Ulman Cancer Fund for Young Adults' 4K for Cancer program that benefits young adults aged 15 to 39 who are fighting or recuperating from cancer.
Beginning on June 2nd, Grisanti and Gavin Shulock will be part of a 30-person team of cyclists riding from Baltimore to Portland, Ore., on a 70-day trip over 4,400 miles and Lindsay Shulock will join 23 others running from San Francisco to Baltimore, starting June 16th and ending July 14th.
Throughout the duration of their trips, both teams will be stopping hospitals along their routes to spend time with cancer patients as well as visiting where the patients families are staying to help them with whatever chores they need help doing.
The three Smithtown High School East alumni are busy training for their trips. When Patch.com asked Grisanti how hes preparing for his first cross-country bike trip he said, "Ride a lot! Ride every day."
Lindsay and Gavin Shulock and Tom Grisanti hope to each raise at least $ 4,500 to donate to the Ulman Cancer Fund. They are happy to be able to help people in their own age demographic who are battling cancer. Grisanti says, These are people at the peak of their life and cancer raises a lot of questions for them: Can I finish school? Can I have a career? Can I have a significant relationship with another person?
Jason Latty, a representative from Linus Bike, a city bike designer, thinks that what these three young adults are doing is extremely admirable. Cycling and running across the country is no easy feat. On behalf of everyone at Linus Bike, we commend them for their inspirational efforts to help fundraise for cancer.
Linus Bike is a California-based bicycle manufacturer that specializes in creating vintage style city bikes and commuter bikes. Not simply a bicycle company, Linus Bike sells a complete line of accessories for the environmentally conscious and for those who have a fondness for European style bicycles and the great tradition of European cycling.

#####