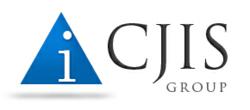 Herndon, VA (PRWEB) April 23, 2013
CJIS GROUP, a provider of validated pre-RFP intelligence on upcoming IT projects and procurements in Criminal Justice, Public Safety and Health and Human Services, has uncovered several high priority areas where Big Data principles, techniques and technologies are applied. These may take the form of Health Information Exchanges, Health Benefit Exchanges, or Medicaid Management Solutions with capabilities for detecting fraud. On the law enforcement side, License Plate Recognition Systems, Automated Fingerprint Information Systems, and crime mapping analysis solutions all have significant Big Data elements.
Governments have a need to reduce administrative costs, eliminate fraud and waste in entitlement and other programs, and need systems to communicate and exchange data efficiently and effectively for public safety and other applications.
Following are several examples of such applications. You can click on the accompanying link to learn more about these live opportunities or awarded contracts:
Medicaid Fraud and Abuse Detection System (MFADS)

The Texas Health and Human Services Commission will acquire a Medicaid Fraud and Abuse Detection System (MFADS) to improve the early detection of fraud, abuse, and waste in the Texas Medicaid program and reduce financial loss to the State of Texas. The contracted vendor will develop, implement, operate, maintain and support an automated information system that employs neural network or learning technology. The new system will combine the functionalities of the current MFADS and the Surveillance Utilization Review Subsystem (SURS). The new MFADS will be an advanced, integrated, solution that includes a comprehensive detection application and an analysis (research/data mining) application. The detection application may include algorithmic modules; complex, repeated, mathematical equations; neural networks, or other technology capable of identifying suspicious behavior by providers or recipients.
The Texas Health and Human Services Commission awarded the Medicaid Fraud and Abuse Detection System (MFADS) contract to Electronic Data Systems, LLC in the amount of $ 12,783,423.72.
Workers' Comp Analytic System

The Illinois Department of Insurance is developing plans to acquire a Workers' Comp Analytic System. The System should be capable of utilizing advanced analytics inclusive of predictive modeling, data mining, social network analysis, and scoring algorithms for the detection and prevention of fraud, waste and abuse in the workers' compensation system.
Law Enforcement Data Warehouse

The Harris County Law Enforcement Technology Committee has identified a need for a Law Enforcement Data Warehouse (LEDW). The LEDW would be a Microsoft-based software system for Business Intelligence Analytics for CAD/RMS/ARS data, and other Law Enforcement applications data used across the County. This would include dashboard and aggregate reporting for senior level management. The Warehouse will provide access to data from multiple Law Enforcement sources such as, Legacy CAD/OLO, Tiburon CAD/RMS, 911 Data, eCitations, and possibly CJIS.
CJIS GROUP is uncovering these hidden opportunities and is working to connect vendors to State and Local agencies. While many companies perceive there is no opportunity for Big Data at the state and local level, CJIS GROUP is tracking a large number of opportunities for fraud detection, integration and analytics – all Big Data applications", stated Stefani Shepherd, Director of Sales at CJIS GROUP. Adding from her recent Big Data Blog, Stefani said, "It is important for vendors to ensure that they are properly educating the government on the latest capabilities that they can provide.
CJIS GROUP is committed to improving the technology procurement process by providing in-depth, validated market intelligence, and quality research for the criminal justice, public safety, and health and human services community.
For more information please contact:

Lauren Franco, Marketing Executive

LFranco(at)cjisgroup(dot)com

703-822-5082
CJIS GROUP is the leading provider of pre-RFP market intelligence regarding IT procurements in the criminal justice, public safety, and health and human services market in the US. Many of the largest IT vendors, as well as specialized vendors, use CJIS GROUPs web-based market intelligence to plan their sales activities to police, fire, emergency services, courts, corrections and health and human service agencies across the US.