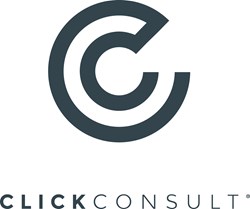 Hooton, Cheshire (PRWEB UK) 12 February 2014
Click Consult, an award-winning digital agency with a focus on search marketing, has released an e-guide on linking for a clean and organic website.
'Build Clean, Build Organic' is aimed at businesses looking to attract more visitors to their websites, increase conversion rates and, ultimately, increase ROI.
The guide deals with how organic search has changed in recent years, the effect of Google algorithm updates on search marketing and how building quality natural links in line with Googles Webmaster Guildelines can benefit your brand.
It also explains the importance of devising a linking strategy targeted at human users, rather than search engines, how to analyse the existing links pointing at your website and how to go about requesting the removal of suspicious or toxic inbound links.
With over ten years experience in digital marketing, Click Consult is committed to using effective linking techniques that serve the human user first and search engines second. For example, Click Consult focuses on producing high quality content, performing thorough keyword research and achieving high quality inbound links through blogger outreach, social marketing and inbound marketing.
The agencys search marketing experts are highly experienced at using a variety of industry best practice technical tools to analyse the link profiles of clients websites and get unhealthy inbound links removed. Once a website is clean, they work on increasing high quality links that will increase relevant traffic to the site.
Click Consult founder and CEO, Matt Bullas says: Googles algorithm updates have transformed the nature of link building over the last few years. Old-style search tactics like farming, exchanging and buying links are out and social, outreach and content marketing are in.
As a skilled team of search marketers, we have managed to stay ahead of the game but we understand that its easy to get left behind by Google as things can change overnight. The importance of building quality links cannot be overstated and we believe that this guide will help businesses get to grips with linking tactics for todays market.
The guide is available to download from http://www.click.co.uk.
For more information about Click Consult and its services, visit http://www.click.co.uk or call 0845 205 0292.
About Click Consult:

Located in North West England, Click Consult is one of the UKs leading digital marketing agencies. With over 60 professionals employed and with a portfolio of 125 clients from across the UK, Click Consult works with businesses looking for a tangible, measurable return on investment in digital marketing.
Search marketing is at the heart of Click Consults offering, but it also provides a range of other web services, including content management, conversion rate optimisation and social media. Click Consult is a Google AdWords and Microsoft adExcellence certified company.