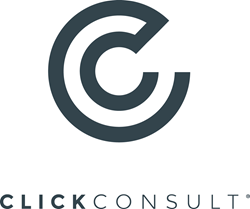 Hooton, Cheshire (PRWEB UK) 3 September 2014
Click Consults CEO and Founder, Matt Bullas, has been voted as one of the top 50 most influential individuals in the UKs search marketing industry by leading marketing publication, The Drum.
The longlist, which was compiled by The Drums editorial team, consisted of 100 authoritative search marketing individuals and was narrowed down to the final 50 by readers of The Drum, who selected the professionals who they felt make a real difference to the search marketing and SEO landscape.
The final top 50 was released today, where Bullas takes the 49th place alongside other leading search marketing individuals including Googles Ian Carrington, Microsoft UKs Brian Kealy and IABs Stephen Chester.
It is truly an honour to be ranked 49th in The Drum Search Top 50 among industry-leading search marketers from Google and Microsoft. The competition was tough, and Im very proud to have made it into the top 50, says Bullas.
The team at The Drum created their inaugural The Drum Search Top 50 poll to identify the best individuals in the UKs organic and paid search industry and celebrate their achievements within this constantly evolving sector.
For more information on Click Consult, visit http://www.click.co.uk or call 0845 205 0292.
About Click Consult:

Located in North West England, Click Consult is one of the UKs leading digital marketing agencies. With over 60 professionals employed and with a portfolio of over 100 clients from across the UK, Click Consult works with businesses looking for a tangible, measurable return on investment in digital marketing.
Search marketing is at the heart of Click Consults offering, but it also provides a range of other web services, including content management, conversion rate optimisation and social media. Click Consult is a Google AdWords and Microsoft adExcellence certified company.
Contact Click Consult:

Laura Taylor

Click Consult