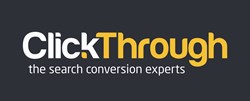 (PRWEB UK) 9 May 2013
Digital marketing agency ClickThrough Marketing has raised money and search engine rankings for Comic Reliefs Red Nose Day campaign on its 25th anniversary.
ClickThrough provided SEO and PPC management services for the UK charity, with paid search funds provided by Google Grants, a version of Googles AdWords advertising platform designed for charities.
The strategies drove online visibility and traffic, encouraging people to start their own fundraising initiatives and donate cash to help Comic Relief change lives across the UK and Africa.
Thanks to ClickThroughs best-practice SEO techniques, the charity occupied top organic search positions in Google for the keywords fundraising ideas, fundraising kits and fundraising kit in time for Red Nose Day on Friday, March 15.
Compared to the last time ClickThrough handled Comic Reliefs PPC campaign in 2011, clicks were up by 238%, conversions by 158%, and donations by 250%.
ClickThroughs efforts didnt stop there, either. The digital marketing agency also raised money for the charity with office fundraising activities.
Staff baked sweet goodies to sell at ClickThrough HQ, and took part in a celebrity-themed Red Nose Day sweepstake to raise cash for Comic Relief.
As well as helping with digital marketing for Red Nose Day 2011, the agency managed SEO and PPC for Sport Relief 2012.
Krystle Lampshire, senior digital marketing executive at Comic Relief said: For the third year running, were delighted with ClickThroughs results.
We rely on generous people to raise funds through wild, wacky or challenging endeavours whether this means sitting in a bath full of beans, or completing a gruelling marathon.
With this in mind, ClickThrough focussed its efforts on fundraising-related keywords, helping raise awareness of our work and encouraging people to download our fundraising kits.
After the success of Red Nose Day, ClickThrough helped raise even more funds, focussing our PPC campaign on driving last-minute donations.
The campaigns were expertly managed from start to finish.
Phil Robinson, commercial director at ClickThrough, said: Weve put a lot of time into Comic Reliefs SEO and PPC campaigns, but looking at the results, its easily been worth the effort.
Since we started working with Comic Relief, our staff have really pulled out the stops to show their support not only by creating winning digital marketing strategies, but also by coming up with some creative fundraising ideas of their own.
We hope we can continue driving Comic Reliefs digital strategies for many years to come weve already got ideas for next years Sport Relief campaign.
For more information about ClickThrough Marketing and its digital marketing services, visit http://www.clickthrough-marketing.com.
ENDS
Notes to editors:
For more information, please contact: Oliver Pyper, senior online copywriter, ClickThrough Marketing.
Telephone: +44 (0)1543 410 014
Email: opyper(at)clickthrough-marketing(dot)com
About ClickThrough Marketing:
ClickThrough Marketing (http://www.clickthrough-marketing.com) is a search and Internet marketing agency, specialising in conversion optimisation. Since 2004, the company has helped clients in the UK, USA and Europe reach new customers using proven, ethical search marketing know-how, and our own unique technology. ClickThrough is committed to providing honest, actionable Internet marketing advice, with results-driven services for SEO, PPC bid management and online PR. ClickThroughs Internet marketing experts include a double award-winning senior journalist, one of the UKs most respected linkbuilders, and Dr Dave Chaffey, one of the Chartered Institute of Marketings top 50 people worldwide to shape the future of marketing. Call +44(0)808 231 1970 for more information on how ClickThroughs experts can help with SEO, PPC, site content and web development.

About Comic Relief
Comic Relief is a UK charity, which aims to create a just world, free from poverty. The money raised by Comic Relief, through its fundraising campaigns Red Nose Day and Sport Relief as well as other initiatives, is spent at home in the UK, across Africa and throughout the worlds poorest countries to help people, families and whole communities stand on their own two feet.
Comic Relief was launched on Christmas Day in 1985, live on BBC One. At that time, a devastating famine was crippling Ethiopia and something had to be done. That something was Comic Relief. The idea was simple Comic Relief would make the public laugh while they raised money to help people in desperate need. Before too long, Red Nose Day was created and the first ever event in 1988 raised a staggering