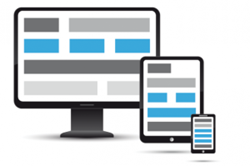 Montreal, QC (PRWEB) October 17, 2013
Boost One Mobile has officially put the mobile website development industry on notice: the traditional mobile website creation will soon be as outdated as typewriters are today.
On November 15, the company will open a new office in the United States and a few days later in the United Kingdom providing its services to a wider range of prospective clients.
With more online searches coming from mobile devices than PC, mobile websites have now become the priority. Undoubtedly, customers for all industries are going mobile. And there is no better place to meet them than a beautiful, functional mobile website that sells.
As Jonathan Cadoch, CEO at Boost One Mobile, explains Converting mobile visitors into paying customers is what we strive to do for our clients. There has never been as many people using cell phones to do things like check menus, request a quote, or find directions as there are today.
Boost One Mobile has the skills and the tools to make any website mobile friendly. They specialize in mobile website development for a wide variety of industries ranging from restaurants to real estate agents. Their uniqueness lies in their Call to Action buttons that drive record setting customers to their clients.
Their mobile sites include a collection of mobile features and enhancements specifically designed for local business covering: compatibility with all major smartphones, click-to-call, maps & directions, easy navigation, professional custom mobile sites, custom admin panel, social media integration, on page mobile seo, and many more. Their expert team of developers, designers and marketers are some of the very best in the industry.
The mission of Boost One Mobile, as Jonathan Cadoch expresses it, is to spread word about the mobile revolution and help businesses, small and large, get up to date with mobile technology. Customers are doing everything from mobile phones, including searching for Products and Services. Mobile friendly sites allow businesses to capitalize on these customers, which in turn increases ROI.
Additional features include automatic syncs with the regular website, WordPress friendly, mobile reporting & analytics, adaptive design, click-to-call button, maps & destinations button, social media integration, and compatibility with all smartphones.
To get a free preview or for a detailed mobile site quote from one of the Boost One Mobile experts, visit http://www.boostonemobile.com today.