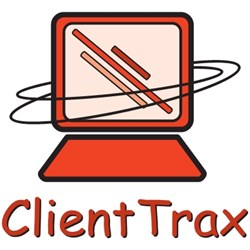 Overland Park, KS (PRWEB) November 05, 2013
According to Clientrax CEO, Kevin Varnon, numbers dont lie and the effect of social media on buying behavior is hard to miss. A recent infographic on the site Mashable backs the theory that even B2B marketers are reaping the benefits of social media marketing.
According to Varnon, even traditional market venues have seen how online research makes a major impact on its sales and not just online sales. Social media drives roughly equal amounts of online and in-store purchasing. An astounding 70-90% of shoppers, a majority of them women, in almost every segment do at least some research online before going to a store. Much of the research is still done via search engines, but a growing number rely on social sites for references and opinions. Studies show that people value online reviews with the same weight as an in-person review. Everything from financial services to travel to retail is influenced by references found on social media.
Many shoppers still conduct traditional search engine research. As a result, a company and its product has perceived worth relative to its position on the results page. Use of social media can be instrumental in landing a company or its product near the top of the result page with the major search engines. Kevin Varnon of ClientTrax CRM: Search engine researchers target the top of the results page. Social media traffic facilitates a back-and-forth movement across the internet from social media sites to a companys site and back. The more that happens, the higher a search engine will rank your page. When those customers who did some research have a positive experience, research shows that 81% of them will talk about it online, thereby increasing the chatter. As chatter increases, you move further up the results page. It feeds itself.
So how do you get in on the social media revolution? According to Varnon, just get started. Youd be surprised at how fast you can create a following, especially when you connect your social media properties. A blog post can feed your Twitter account which can be connected to your Facebook account and then on to LinkedIn, if you want. With one post, youve covered a lot of territory. You should think of social media marketing as more of a long-term effort. Keep sharing relevant information on you various properties and people will engage. If you use e-marketing, as many companies now do, it is easy to share each e-mail blast and campaign step with you social properties for added impact.
Before you start, however, you need a plan. Think about what you want to do. You should focus on at least four key areas:

1.