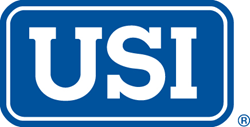 Valhalla, N.Y. (PRWEB) June 11, 2015
USI Insurance Services (USI) announced that last night Cliff Elgin, senior vice president of commercial lines, for the USI Louisville Office, received a special award named in his honor from the Network of Entrepreneurial Women (NEW) during their Fourth Anniversary Showcase Event at the Muhammad Ali Center in Louisville, Kentucky. NEW is for women entrepreneurs and women interested in starting businesses. "The Elgin Award is to pay tribute to Elgin who created NEW in 2011 and for his ongoing, selfless contributions to female entrepreneurs in the Louisville area. Beginning in 2016, NEW will be presenting The Elgin Award annually to one female entrepreneur who has boldly taken the leap and successfully started a new business.
The organizations mission is to support the entrepreneurial success of women through education, mentoring, support, networking and relationship building. Elgin had the idea of establishing NEW after receiving numerous small-business related inquiries from various female business owners and decided to connect these women with one another, eventually creating a core team of women from a wide variety of business disciplines who host free, monthly educational meetings.
Lynn Cooper, NEWs chairperson and president and chief executive officer of BFW, Inc., said: We wanted to show our appreciation for Cliff for boldly stepping forward to create this dynamic organization that has given so much to many who are here today. We all have Cliff to thank as he was the one who got it all started and, therefore, is very deserving of this award.
John Meehan, USI regional chief executive officer for the USI MidSouth region, said: We are thrilled to hear that Cliff has received this wonderful honor. Cliff has helped hundreds of entrepreneurial women in Louisville through this grassroots organization as well as making many meaningful contributions to the Louisville business community over the years. I couldnt think of a better person to be commended and I am proud to have Cliff as a member of the USI family.
About USI Insurance Services

With more than 4,400 dedicated, experienced and innovative professionals connected across over 140 offices throughout the United States, USI is a leader in insurance brokerage and consulting in property-casualty, employee benefits, personal risk services, retirement, program and specialty solutions. With approximately $ 1.0 billion in annualized revenue, USI is the 3rd largest privately held insurance broker(1), the 4th largest privately held commercial lines broker in the United States(2), and the 13th largest insurance brokerage firm in the world(3). USI is also the 3rd largest privately held personal lines broker in the United States(2) and the 7th largest benefits broker ranked by global benefits revenue(4). USI has been recognized for its innovation by Information Week 500 the last three years and Bests Review January 2014 Innovation Showcase. Additional information about USI may be found at http://www.usi.biz.
About the Network of Entrepreneurial Women

The Network of Entrepreneurial Women (NEW) is a grassroots, informal organization for entrepreneurially-minded women for those just beginning their journey, those bumping along the road and those who have crossed the finish line and want to keep on going. NEW was founded in Louisville, Kentucky, in 2011 by Cliff Elgin, senior vice president of USIs Louisville office. Since its humble beginnings, the organizations mission has been to provide practical education for women in every stage of business development. A core team of women from a wide variety of business disciplines leads the organization, hosting free, monthly meetings on a various educational topics in venues throughout Louisville. For more about NEW, visit http://www.nentw.com.
###
1 Business Insurance Largest Privately Owned Brokers, July 21, 2014

2 Insurance Journals 2013 Top 50 Privately Held Personal Lines (excludes non standard auto brokers-aggregators) and Insurance Journals 2014 Privately Held Commercial Lines Leader Ranking

3 Best's Review's Leader Issue July 2014, Top Global Insurance Brokers Ranking

4 Business Insurance Largest Benefits Brokers, July 21, 2014