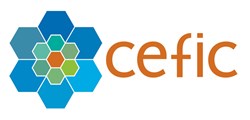 Brussels (PRWEB UK) 17 May 2013
Competitively priced energy will be essential if the European Union is to deliver jobs and growth alongside progress in combating climate change, EU chemicals industry group Cefic said today at a business event in Brussels.
Speaking during the European Business Summit in Brussels, Cefic leaders urged policymakers to balance climate policy objectives with the need to close the energy cost gap between Europe and major competing markets. The call echoes findings from the recently released Cefic long-range study on the role of the sector as Europe progresses towards a low-carbon future. Titled "European chemistry for growth: unlocking a competitive, low carbon and energy efficient future," the roadmap concludes that innovation and investment will also be crucial to improving energy efficiency and cutting greenhouse gas emissions.
Cefic board member Tom Crotty, a summit panelist, said: A policy shift towards reducing EU energy and policy costs is needed to ensure industry stays globally competitive.
Its a question of whether policy will continue to be based on pushing up energy prices, or seek instead to make low-carbon energy cheaper and bring focus back to investment that ensures breakthrough products can still be made here at home.
Published with support from energy consultancy Ecofys, the roadmap explores the chemical industrys role based on future scenarios during the 2020-2050 timeframe. The paper shows how outcomes could vary according to differing policy targets in Europe and the rest of the world, as well as variations in energy and feedstock costs and the speed of innovation.
The roadmap also explains the role chemical industry technology and products will play to help other sectors improve energy efficiency and reduce their greenhouse gas emissions. A complete chemicals sector value chain will need to remain in Europe to fulfil future domestic demand for chemicals products, it concludes.
The roadmap supports calls by Cefic for EU policymakers to promote an industrial virtuous circle in which innovation and market-driven competition lead to increased investment and competitiveness and, ultimately, lower energy costs. Increases in the cost of energy will risk a vicious circle in which higher prices lead to reduced competitiveness and inhibit the investments needed to realise the long-term benefits of innovation. Many EU-made basic chemicals would become uncompetitive vis-