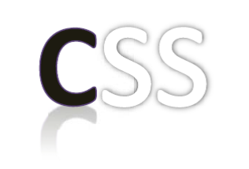 Buffalo, NY (PRWEB) September 10, 2012
New technology developed by Clinical Support Services, Inc. (CSS) will help Community-based Care Transition Program (CCTP) coalitions track patients and document required interviews and other data, as mandated by the Centers for Medicare & Medicaid Services (CMS).
The success of this national program will depend largely upon key factors such as communications, compliance, data compilation, reporting and billing (involving both the CMS List Bill and payment scheduled for providers). CSS has developed software and new Auto Enroller functionality to help CCTP agencies track patients and document required interviews and other data. CSSs List Bill functionality uploads patient information to enable participating facilities to receive reimbursement for their services from Medicare.
CSSs software provides a registry function that assigns all data into discrete, queriable fields. The software provides secure methods of storing and tracking patient data, thus avoiding any potential HIPAA violations. Communication components include a secure electronic messaging system to provide HIPAA-compliant transfer of data among the primary stakeholders: hospitals, community-based coaching organizations and individual transition coaches. CSSs technology gives CCTP coalitions the ability to offer each patient access to a Personal Health Record.
CSSs CCTP-specific programming also: