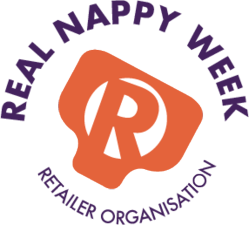 (PRWEB UK) 2 April 2013
Clothopoly is played solely online and instead of visiting swanky Mayfair or Park lane for a glass of pre dinner champagne, entrants will be visiting BumGenius or Tots Bots to collect letters which make a winning phrase. More than 50 Retailer and Manufacturers are supporting Clothopoly with prize donations which is a testament to the can-do attitude within the industry.
Says Esma Levendoglu, Founder Member of RNWRO and Clean Green Nappy Machine:
The whole idea behind Clothopoly is to engage with people that dont already use cloth nappies. We want to show them that they are fun and easy to use. In terms of the actual game, we came up with the idea because we wanted something that was inclusive for everyone within the market professionally but more importantly was something that all parents and parents will know and can have some fun with!
We really want to reach out and challenge parents to set aside pre-conceptions and at least consider cloth nappies. So we hope that this competition will engage non-cloth nappy users and change their perceptions. Weve already got 3,000 Likers on our Real Nappy Week Facebook Page in just under 3 weeks, so we hope that parents will continue to share the good news!
The giveaway fund currently stands at just over