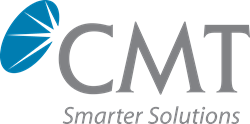 Santa Clara, CA (PRWEB) December 11, 2013
Leading Silicon Valley-based technology solutions and cloud enablement provider, Computer Media Technologies (CMT), today announced a partnership with cloud Identity and Access Management (IAM) leader Symplified to provide a comprehensive identity management services platform that offers Single Sign-On (SSO) and identity management located on premises or in the cloud, for businesses worldwide.
CMTs enterprise-class IAM solution has been combined with Symplifieds identity management services platform to manage user identities and access across any device or application. This enables customers IT departments to retain visibility and control access to on-premises and cloud-based applications by streamlining the authentication process in a single custom portal.
As a cloud service provider, our new cloud identity access and management solution allows customers to securely manage infrastructures remotely, managing user identities and access across any device or application, said Dennis Mueller, vice president, innovation & emerging technologies, CMT. By leveraging our technology with Symplifieds identity management services platform, enterprises are provided with centralized provisioning, allowing for strong authentication with flexible deployment options.
CMTs new Cloud Identity Access and Management solution helps customers achieve SSO that seamlessly scales with an enterprises user base and easily integrates with mobile devices. This customizes the end users experience, with a centralized audit for SaaS public and private cloud applications access.
As part of the CMTs cloud solution offering, enterprises large and small are able to obtain a detailed audit log of user activity, not only when the application was accessed, but details of the users activity within the application. This level of visibility was previously unavailable across many cloud systems.
"Symplified enables you to securely manage identities in a world where enterprises have fewer boundaries and the mix of identities they need to manage is more complex, said Shayne Higdon, CEO and president, Symplified. With this solution, you can support a mobile workforce and engage customers and partners while enabling and controlling access to any application. As we continue to see explosive growth throughout all verticals, we are excited to partner with CMT, whose go-to-market approach provides our joint enterprise clients flexibility and freedom of choice while securing and protecting all user identities.
For more information about CMTs Identity and Access Management solution through Symplifieds comprehensive identity management services platform, visit http://www.gocmt.com.
About CMT, Inc.

Computer Media Technologies (CMT) delivers high-performance, cost-effective solutions in cloud computing, IT infrastructure and managed services for businesses. For 30 years, CMT has provided customers with secure, flexible and reliable IT solutions that evolve along with their business goals and needs. CMT maintains the highest levels of partnership accreditation with leading IT manufacturers and cloud solution providers, including Symantec, NetApp, Brocade, Quantum, Cisco, VMware and PeakColo. To learn more about CMTs broad range of expertise and services, including its comprehensive CMT Cloud Solutions portfolio, visit gocmt.com or call 1-800-969-4CMT.
# # #